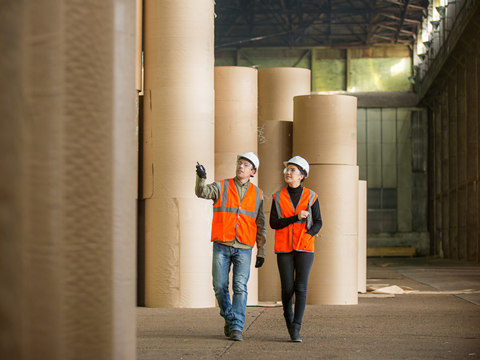 Graphic Packaging has agreed to acquire AR Packaging, Europe's second-largest producer of fibre-based packaging, for approximately $1.45 billion in cash.
The proposed acquisition of AR Packaging is projected to add $1.1 billion in annual sales and $160 million in annual Adjusted EBITDA. In addition, the combination is expected to drive total synergies of $40 million over 36 months following close. The deal is scheduled to be immediately accretive to the company's earnings per share and cash flow.
Graphic Packaging hopes that the acquisition will enhance its global scale, innovation capabilities, and value proposition for customers throughout Europe and bordering regions.
The company says that its broad set of industry-leading packaging solutions, design expertise, and expanded geographic reach, will make it uniquely positioned to capture continued organic growth opportunities across existing and new global customers and markets.
Michael Doss, Graphic Packaging's president and CEO, commented: "Acquiring AR Packaging will result in significant value creation opportunities for our customers, our employees, and our stockholders as we bring together two leading providers of fibre-based consumer packaging solutions with long histories of innovation and creative packaging design.
"The large, distributed footprint of AR Packaging's 25 converting facilities across Eastern and Western Europe provides significant scale and cost efficiency benefits strengthening our combined presence and ability to service customers throughout Europe and globally."
Stephen Scherger, Graphic Packaging's EVP and CFO added: "The acquisition of AR Packaging expands our opportunities to serve and grow in markets around the world with our sustainable packaging solutions."
AR Packaging's president and CEO, Harald Schulz, said: "Graphic Packaging's shared approach to customer service and deep focus on providing innovative, sustainable solutions closely aligns with how we operate our own business, making them an ideal partner. Our team looks forward to joining with the Graphic Packaging team to become the premier global provider of sustainable fibre-based packaging solutions."