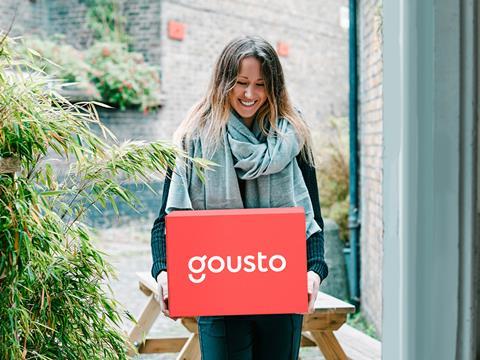 Meal kit retailer Gousto says it has solved its pledge to reduce plastic by 50% and announces the successful trial of a UK-first packaging innovation.
The company says that this move has saved over 100 tonnes of plastic in 2019 - the equivalent of 238 million plastic straws. Gousto will also reportedly remove a further 74.5 tonnes of plastic from its boxes this year, following the successful trial of a UK-first packaging innovation with over 4,000 customers.
Due to roll out this year, the newly piloted packaging solution will apparently be the first insulator of its kind in the UK. Gousto expects this change alone will save the equivalent of 177 million plastic straws, whilst still allowing for the safe transportation of its chilled ingredients to homes.
Developed in collaboration with UK based suppliers, Gousto reports that it has spent over 3,200 hours across 18-months innovating the new high-performing temperature-controlled packaging. This is alongside other plastic reductions including more loose veg and the introduction of cardboard mushroom and tomato punnets.
Timo Boldt, CEO and Founder of Gousto says: "Our heavy investment in technology and AI has helped us to reduce food waste and more recently achieve a significant breakthrough in reducing plastic in our recipe boxes. This, paired with the sheer tenacity of our employees to own the solution, has enabled us to make huge progress across our supply chain."
"We're delighted to be able to provide a more sustainable packaging upgrade for our customers, helping us to become the UK's most-loved way to eat dinner."
The first chapter of a larger action plan which is already underway, Gousto has committed to ensuring all Gousto-branded packaging is reusable, recyclable or compostable by the end of 2022. It will keep exploring new materials, technologies, and processes, whilst working with suppliers to continue to reduce plastic packaging.
Sending over 2.5 million meals to UK homes every month, Gousto says that it already tackles household food waste by delivering precise ingredients and easy-to-follow recipe cards. The company argues that its focus on plastic reduction through industry-leading packaging innovation is the next step towards it becoming an ethically sustainable company