Announcing the finalists of the Sustainability Awards 2018! The seventeen independent judges for the leading competition for innovation in sustainable packaging have graded all the submissions over the summer – and this week Packaging Europe is revealing the top four entries in each category. The six category winners and overall Sustainability Awards 2018 winner will be unveiled at Scanpack on 23 October.
Here (in alphabetical order) are the four finalists in the 'Recyclable packaging' category, which celebrates the most significant innovations in packaging design and materials to boost recycling rates:
Finalist A:
EnShield Natural Kraft - submitted by WestRock
Overview
WestRock Company, a leading provider of differentiated paper and packaging solutions, recently introduced EnShield® Natural Kraft, a fully recyclable paperboard with high oil and grease resistance. This products' sustainability features and natural, brown aesthetic make it the ideal choice for foodservice and bakery brands focused on improving their sustainability and attracting eco-conscious consumers. EnShield Natural Kraft is an innovative product that achieves a Kit 12-rated level of oil and grease resistance without the use of poly coating.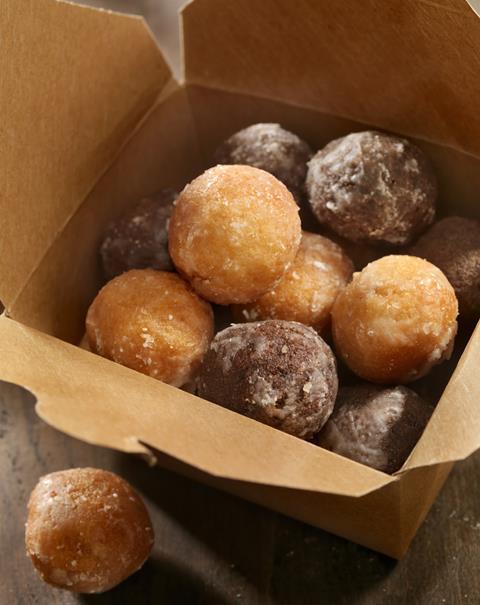 With a culture of innovation, the RPC bpi protec team set about meeting the challenge. Using the latest PE polymers, a film was developed with high seal and rigidity to ensure the pack provided the necessary functionality.
As a leading extruder of co-extruded films RPC bpi protec was able to develop the structure and provide the X-EnviroPouch film with strength, durability and printability to enable a fully recyclable pack. X-EnviroPouch packs can be recycled with other film waste and dropped off at recycling points or supermarket collections of carrier bags.
Impact
Traditional stand-up Doy pouches enable a wide variety of today's consumer products to be conveniently packaged, however their traditional laminate structure makes them very difficult to recycle. X-EnviroPouch is a new pouch solution that delivers functionality with full recyclability, bringing stand-up sustainability to this convenient and popular packaging format.
X-EnviroPouch is also designed to protect and preserve, extending the shelf-life of goods and minimising food waste and the impact this has on the environment. The more food we waste, the more we have to produce – minimising this waste through packaging is therefore a key benefit.
For manufacturers and retailers, X-EnviroPouch can be specified with a gloss or matt print finish whilst allowing aesthetically pleasing designs to be created to maximise brand image and on-shelf impact. With the option of additional features such as recloseability and easy opening, its functionality and shelf appeal ensure it meets the latest consumer trend needs. From its ability to enable on-the-go-snacking, to providing a solution for effective portion control, X-EnviroPouch helps to reduce waste and deliver greater functionality from a fully recyclable pack.
Developed by the R&D team, X-EnviroPouch is an integral part of RPC bpi protec's commitment to create products and develop appropriate working practices that help to protect the environment and support the requirements of the circular economy.
In summary, X-EnviroPouch is a modern consumer pack format solution that is now 100% recyclable which delivers the functionality and design capability consumer's modern lives demand.
Want to be the first to know the winners of the Sustainability Awards 2018? You're welcome to join us at the Awards ceremony and the Sustainable Packaging Summit at Scanpack in Gothenburg on 23 October 2018. Contact Packaging Europe by email or Twitter for details.