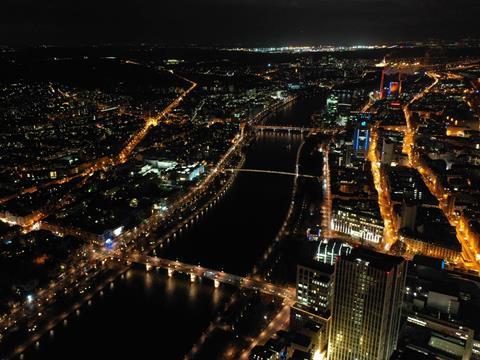 Europe is the second largest regional packaging market accounting for around 25.0% of global packaging market value in 2017. The European packaging market is valued at €195.2 billion in 2018 and is forecast to grow to €214.0 billion in 2023 according to exclusive research in the new Smithers Pira publication – The European Packaging Competitive Landscape: Strategic Forecasts to 2023.
There is still scope for genuine market expansion in eastern Europe, but western Europe increasingly presents a saturated market. To find new revenue, Europe's packaging firms will need to innovate and diversify their product portfolios. Smithers' analysis identifies the following four growth opportunities for the next five years and beyond.
Paper replacing plastic
With the EU's growing crackdown against single-use plastics, paper-based packaging producers are emerging as natural winners. This has been supported by many leading EU food brands and retailers – including Nestlé, Unilever and Carrefour – publishing ambitious corporate sustainability goals that aim to minimise plastics in their packaging.
This is stimulating demand for innovative paper-based alternatives that can substitute effectively for plastic formats, while demonstrably illustrating to the consumer the brands commitment to a greener future. Key areas of focus include coated paper and paperboard formats for flexible packaging formats – such as pouches; and paperboard or moulded paper trays for retail and food service applications.
Commercialising bioplastics
Europe has led the world in the evolution of biopolymers – with bio-based plastics sourced from sustainable resources like agricultural waste, rather than petrochemicals. Having been successfully demonstrated in several packaging segments – including films and carbonated soft drink bottles – several production facilities are now approaching commercial-level production.
The key segment is PET beverage bottles, with polylactic acid (PLA) or bio-based PET both viable solutions once scale in sourcing can be achieved. The NaturALL Bottle Alliance (Danone, PepsiCo, Nestlé Waters and Origin Materials) has already demonstrated an 80% bioPET bottle and are now looking to boost content of the green plastic to 95%.
In other segments there is an impetus to innovate and adjust production tolerances so as bioplastics can be quickly integrated into existing plastic packaging production lines.
Innovating for e-commerce
E-commerce shopping via the Internet is creating great opportunities for packaging manufacturers. Online retail still accounts for a small minority of overall retail sales, but its share will continue to grow rapidly as retailers expand their e-commerce presence, as Internet accessibility continues to increase, and as ownership of smartphones and other mobile devices grows. The e-commerce packaging market is set to grow during the five years to 2023 at an annual rate of just less than 14.0% according to Smithers Pira.
E-commerce delivery driving demand for protective packaging and forcing cardboard box makers – corrugated is around 80% of the e-commerce packaging market – to think differently about design, to take into account both logistics and how consumers interact with packaging. Developments include lighter materials, higher-quality printing for brand logos, and re-sealing mechanisms for easy return by post.
Making packaging smarter
Smart packaging technologies present another opportunity for packaging companies to diversify and enhance their offering. A new suite of solutions can aid brand owners as they seek to enhance shelf appeal and allow direct consumer interfacing via smartphones, and designs that prolong shelf life through the use of temperature monitoring and other freshness indicators.
According to Smithers Pira, global demand for intelligent packaging devices and components is forecast to grow during 2018–23 at an annual rate of close to 13.0%. Printed coding and markings and RFID are the two principal intelligent packaging technologies currently deployed.
Demand for smartphone-enabled interactive packaging products, thermochromic inks and other intelligent packaging components will continue to post rapid gains through 2023 as this trend continues to evolve. While many of these products have been seen as unnecessary or cost-prohibitive in the past, the development of technology that allows for low-cost production of printed electronics and the elimination of specialised electronic readers in favour of smartphones will allow them to enter the mainstream.
The European Packaging Competitive Landscape: Strategic Forecasts to 2023 is available for purchase now with analysis, market data, and in depth profiles of the leading 40 European packaging companies.