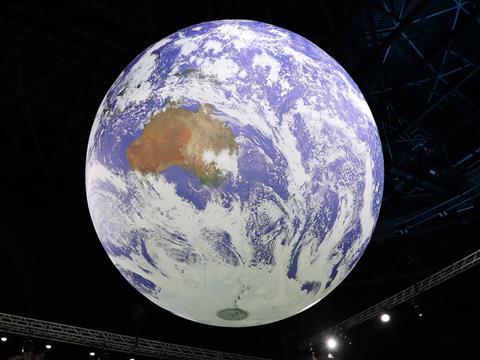 Two weeks have now passed since the end of the historic COP26, which saw the parties sign the Glasgow Climate Pact and agree to keep the target of 1.5C alive. There has been widespread agreement that despite certain significant shortcomings, important strides were made this year to address and focus the global approach to climate change and its impacts.
But there is also a recognition that now- after the conference and the crucial steps that were agreed upon there- is the time to act. "Much of the work to address climate change takes place away from conferences like the COPs; it happens on the ground in production facilities, in residential and commercial spaces, and in the decision-making spaces of governments, companies, financial institutions, and civil society," said Miranda Schnitger, governments lead at the Ellen MacArthur Foundation.
"The decisions made at such conferences need to be substantiated with policies, funding, and corporate decisions on an ongoing basis," she added.
The Foundation was running side-events such as panel discussions and film-screenings during the conference to raise awareness about the role of the circular economy in addressing the challenge of climate change. "While the transition to renewable energy and energy efficiency is critical to tackle climate change, it's only half the story — 45% of global greenhouse gas emissions come from the way we make and use products and food," said Schnitger.
She added that "We need a circular economy — an economy designed to eliminate waste and pollution, circulate products and materials, and regenerate nature — in order to address these emissions, and we were keen to see this aspect come more into focus."
According to Schnitger, there is growing recognition of the need to transition to a circular economy, both in the public and private sectors. Countries now refer to the circular economy in their Nationally Determined Contributions (NDCs), although this is usually done in the context of waste management. "We would like to see the integration of a circular economy into additional policy areas and upstream opportunities," she said.
The packaging industry, Schnitger explained, has an important role to play in achieving the goals that will enable the world to keep the 1.5C target in sight. She added that a circular economy model "is not only vital to stop plastic pollution, but also offers the strongest economic, social, and climate benefits".
"To look at plastic packaging, if we compare with business-as-usual, a circular economy has the potential to reduce the annual volume of plastics entering our oceans by 80%, generate savings of USD 200bn per year, reduce greenhouse gas emissions by 25%, and create 700,000 net additional jobs by 2040," she said.
She went on to argue that companies should focus on innovation and on keeping materials in the economy, adding that reuse schemes are an effective way to ensure that plastics remain circular. "Converting 20% of packaging into reuse models is a USD 10bn business opportunity as well as helping to combat plastic pollution and reduce greenhouse gas emissions," she said.
There are opportunities to make meaningful progress towards a circular economy model between now and next year's conference, Schnitger commented. "One such example is at the United Nations Environment Assembly (UNEA) 5.2 in February 2022," she said, "where we, alongside an ever-growing number of governments, businesses, and civil society organisations, support the call for establishing an intergovernmental negotiating committee to develop an ambitious global treaty to address plastic pollution on a global scale."