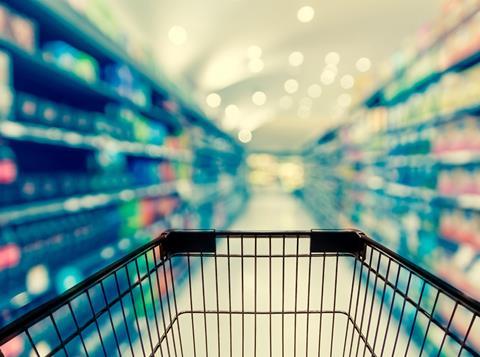 How can a greater understanding of consumer behaviours and motivations help build a more sustainable supply chain? Victoria Hattersley reports.
We know that understanding consumer purchasing behaviours is key for brands when it comes to deciding what to sell and how. But it's not all about the bottom line anymore. Far more important is how the wider packaging value chain can 'sell' more sustainable behaviours.
So what kinds of environmental issues do consumers, in the broader sense, prioritize today, and how do they view 'sustainability' when it comes to packaging? Unless we have been living off-grid, we're all aware, for example, of the recent negative perceptions of plastics and resulting move towards paper-based solutions. However, according to Richard Cope, trends consultant at Mintel and author of the company's 2023 Global Outlook on Sustainability report, the average consumer may now be beginning to understand there are more facets to the issue.
"When we survey consumers about their priorities, a major concern is that the package protects the product itself inside rather than what it is made of. After that, closely behind, they say it's important packaging is low impact and that it can be recyclable, but that's really a secondary concern. In recent years, I think a lot of our clients and brands had been getting frustrated that consumers didn't realise things were wrapped in plastic for a good reason. I think that is starting to change."
That is not, of course, to say that plastic waste is no longer an important issue: quite rightly, there is widespread recognition that we need to both reduce the amount of unnecessary plastics we use and transform our recycling infrastructures – but it's positive to also see a gradual shift towards understanding that reducing carbon and ensuring resource efficiency, as opposed to plastic, may be equal if not bigger concerns.
However, one problem with asking consumers how they feel about sustainability is that what we say and what we do can be very different things: the 'value-action gap'. The above-mentioned Mintel Global Sustainability Report found that, when surveying consumers, the gap between them agreeing with statements such as 'I try not to be harmful to the environment' and actually performing very simple and costless (to them) tasks such as recycling packaging is a very significant 23 percentage points.
Rebuilding consumer trust
So how can brands and retailers use what they know about consumers to promote more sustainable behaviours? For starters, says Alexander Reitz, Team Lead at PreZero Sustainable Packaging, there are major issues with labelling that need to be addressed. At the moment, many on-pack labels are far too unclear and this can lead to apathy when it comes to recycling.
"Labelling has to be improved and standardized. When it comes to the separate issue of recyclability guidelines it's too complex because each country has a different set of rules of what is recyclable and what is not, which can be confusing for brand owners. "But recyclable packaging is a prerequisite for a functioning circular economy. To quickly and reliably determine the recyclability of packaging and to help managing the complexity of different standards and guideline, PreZero will launch at the beginning of June a specially developed software tool. Companies and organizations can use it and more easily create sustainable packaging solutions."
The need for clarity when it comes to packaging also draws us into the rather knotty question of transparency on the part of brand owners, as this is perhaps where consumer trust has been eroding the most. According to Mintel, over a third (38%) of consumers don't trust companies to be honest about their environmental impact.
Part of the problem, says Richard Cope, is that "brands are often guilty of communicating to consumers in metrics they can't comprehend and that is where a lot of the cynicism comes from. Speak the same language and be honest about where you are." One option, he says, could be the use of clear 'eco-scores' similar to those which already provide nutritional information for food – whether directly on-pack or using QR codes.
"Brands like Levi's do a good job of saying how much water they use, for example, and explaining their targets and how far they have come to reaching them. That approach is OK. It's fine to admit that you're still on a journey but what you can't do is sit around and wait to be attacked for doing nothing."
It's also fair to say that people are becoming wary about the notion of carbon offsetting. As a concept, it's a nebulous one to say the least. "It's outsourcing rather than taking action to change what you're doing and throwing money at the problem," as Richard says.
So there's an element of 'borrowing from Peter to pay Paul' when it comes to practices such as offsetting?
"Yes, absolutely. We're still in an era where brands are trying to say they're environmentally friendly and that's dead as a concept. There's no such thing as an 'environmentally friendly' brand because everything we do has an impact. Instead of making outrageous claims (e.g. Lufthanza claiming they're environmentally friendly when they're an airline!) brands could be communicating that they are choosing a certain material because it reduces a certain percentage of emissions overall."
Whose responsibility is recycling?
Another area of confusion for consumers around packaging comes down to responsibility for package recycling or disposal – whose is it? When it comes to questions such as renewable energy transitions, the answer is simple: the government must take responsibility. With packaging, it's often brand owners who are perceived as holding the responsibility even if this is not necessarily the case. It's true that some companies, like Amazon, are now putting money into developing their own recycling infrastructure, but they are still the outliers.
"Obviously there's a disconnect somewhere," says Richard Cope. "I get annoyed we can't recycle Tetra Pak where I live, but is that their responsibility? The government? I think regardless, as a company you start to lose credibility with consumers if you're putting something on the market that is technically recyclable but not actually recycled in practice."
In other words, the brand owner's role in the circular economy can't stop at the point where their product enters the market. But it would be naïve to rely on a company's sense of moral fair play in this regard; what is really needed is some kind of legal framework for them to adhere to.
Richard suggests that one way of encouraging consumers themselves to take a more active role in the recycling process themselves would be to harness the (sometimes ugly but undeniable) power of national pride. Never underestimate the power of patriotism.
"There can be a lot of pride around products that are 'made in Britain', for example. But what about 'recycled in Britain' being a badge of honour rather than it being shipped off somewhere else or put into landfill? What if all countries were to adopt this approach?"
Scaling up reuse
We know that there are also increasing calls for companies to step up reusable / refillable packaging models. Yet so far these have been largely unsuccessful. Why is this, and how can a greater understanding of consumer behaviours and priorities help to develop more successful reuse models in future?
"It's partly a hangover from the pandemic and the (mistaken) idea that single-use is still more hygienic," says Richard. "More broadly, I guess it's just not very convenient still. You've got to go on a journey to take the package back. If people are used to their local council taking the recycling from their doorstep then refills or reusable packs are nowhere near that level of convenience. I believe reuse might take off more widely if it is integrated into e-commerce grocery deliveries. We have seen this to some extent with the Loop system, but that is a more 'premium' model."
Furthermore, Alexander Reitz says we should reject the notion that reuse is always more sustainable as it really depends on context. For example, cleaning containers after each use adds to the pack's overall water footprint and additional emissions for transportation have to be taken into account, so it is only more environmentally beneficial if the alternatives have even greater environmental impact. As ever, it comes down to examining each individual case. It's no wonder the 'right' system can take so long to implement.
Where are we with smart packaging?
We drifted earlier into the area of smart packaging when we discussed the possibility of providing consumers with clearer information on packs using QR codes. But while there are big possibilities for smart packaging technologies these have not, as yet, hit their stride when it comes to reducing environmental impact. Ultimately, many technologies such as AR may still be perceived by many consumers as 'gimmicky'.
"I honestly think it's fundamentally not a convenient thing," says Richard Cope. "If you can just print simple eco-scores on the pack that would give the consumer the information they need, why complicate things?"
That's not to say there aren't areas in which smart technologies couldn't make a huge difference to efficiency and circularity – we just may have to accept these aren't necessarily consumer facing.
"I don't think consumers have time to scan codes, but smart technologies could certainly be helpful further down the value chain in areas such as sorting plants, for example." The HolyGrail project, which uses digital watermarking technologies to sort packaging waste, is an obvious candidate here.
Alexander Reitz points out another possible use for VR in particular. "If you could get consumers to take VR tours of sorting plants to see how they work, how technologically advanced they are and how much effort goes into closing the loop it would increase understanding, appreciation and maybe even change behaviour."
It's about the overall impact
In future, it's clear consumer messaging needs to be far more transparent and focused on educating about the overall carbon impact of a product. Both Alexander and Richard believe there is still too much emphasis on what is happening to the packaging at the end of the product's life – understandable, perhaps, as the package is a tangible thing we have a certain amount of agency over when disposing of. But they also feel consumers should be educated about the energy and resources that are consumed further up the supply chain, right up to the point of production.
Alexander expressed concern that there already may be a certain amount of apathy on the part of consumers when it comes to the topic of sustainability itself. After all, attention spans can be short.
"Sustainability must be the main focus for the foreseeable future, above all else. I wish we weren't always looking for the 'next big thing' rather than focusing on what we need to do now."
Rather than seeing them as an 'other', separate group, perhaps brands need to recognize that there are strong similarities and overlaps between their own motivations and those of consumers. To borrow a quote from the Mintel report:
"People like to be perceived as healthy, considered and informed in their choices, as well as community orientated, but the reality gaps here are often equally as wide. The simple, actionable conclusion is that people are extremely image- and reputation-conscious, and like to portray themselves as 'good' and be perceived as 'good'. In that regard, they are no different from many brands and their motivations for being sustainable. Making people feel – and look – good has to be a marketing goal."
Quite simply, brands need to consider how, rather than making themselves and consumers look good, they can be 'good' through the positive actions they take.