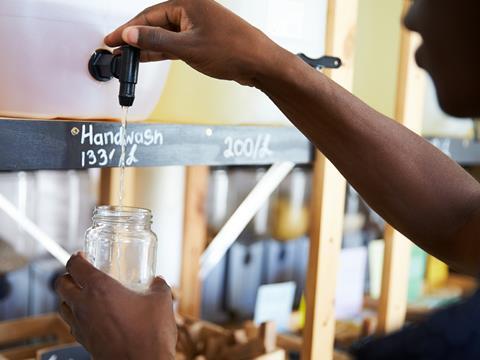 A new report by McKinsey has identified lowered cost, process harmonisation, expansion of framework beyond a national level, and the meeting of format and hygiene requirements as the key 'enablers' that must be addressed in order to scale up reusable and refillable packaging solutions.
Global developments in regulation around SUP and consumers' rapidly growing interest in sustainability are, according to McKinsey, driving a revival in reusable packaging. In some places, this has manifested in the form of bans or taxes on single-use packaging (SUP), and quotas in favour of reusables.
This is said to include France's intention to ban premises from serving single-use solutions from January 2023, with containers expected to facilitate the country's target of 5% reuse by 2023 and 10% by 2027. The coming year is also expected to see Germany implementing a new rule that all food and drinks ordered 'to go' at restaurants, bistros, and cafés should be served in reusable packaging.
Start-ups are presenting their own innovative solutions, the report suggests. While they cover such sectors as food, beauty and personal care, and e-commerce, they 'remain niche' and tend to be applied only to premium products, limiting their impact on the industry as a whole.
By way of definition, McKinsey divides reusable packaging into four different categories. Two of them require the consumer to engage with the packaging from their own homes; 'refill at home' usually applies to products such as shampoo pouches and bottles made of durable glass or aluminium, while 'return from home' involves a pickup service such a logistics company collecting the packaging directly from the consumer's house.
The others require a consumer to take the packaging to a designated location to reap its benefits. 'Refill on the go' applies to in-store dispensing systems, for example, with users restocking a product at their own convenience. Similarly, 'return on the go' specifies a drop-off point – usually a store, deposit-and-return machine, or mailbox – for an external company to refill and redistribute.
All four are currently facing obstacles, according to the report. It notes that reusable containers for beverages such as milk and wine were more common in the twentieth century, but that the cost-effectiveness and customisability of SUP led to its widespread popularity in most geographical locations. However, Germany, the Nordic countries, and Latin America are highlighted as areas wherein reusable packaging persists, with water and soft drinks identified as two common applications.
For the rest of the world, the reverse logistics of reusable packaging can apparently lead to complications, and long-distance transportation can generate high emissions. This is especially true of food and beverage containers, the report states, as they can be bulky and take up valuable space.
Cost-wise, reusables tend to be more expensive than SUP, both in the manufacture of the containers themselves and the necessary investment in the space and labour required to collect and wash them. Companies' desires for brand differentiation and variety can also discourage them from making the switch, McKinsey claims.
At the same time, safety and hygiene concerns are said to be important factors. If return-on-the-go containers are not properly cleaned, they can attract pests and vermin at collection sites, and for certain applications, food-grade recycled materials are essential. Furthermore, it is never guaranteed that customers are willing to return 'on the go' packaging, and there is currently a lack of overall incentive for customers or brands to adopt reusables over SUP.
As for refillable packaging, the report suggests that bulk distribution volumes in retail pose similar food safety issues. While its cost is lower than reusables, its margin acceptance is also questionable. The refilling process is time-consuming and calls for effort on the part of a consumer or company, which has affected its uptake amongst both groups – as have the quality requirements and consumer education efforts that come part and parcel with packaging of this kind.
Additionally, the popularity of multilayer pouches in existing refillable schemes is not thought to take full sustainably into account. McKinsey also points out that not every product is compatible with a refillable solution, limiting its applicability to currently available consumer goods.
Therefore, the company predicts that reusable packaging will only reach a share of 5% or less in the global packaging market by 2030. Still, it points to certain areas of opportunity in existing sectors. For instance, deposit-and-return systems already exist for reusable glass and plastic beverage containers; these could be built upon to facilitate wider adoption of reusables.
Large cities have apparently witnessed an uptake in takeaway food-standard container loops, which could also expand – especially in places like Paris, where sustainability pressures are encouraging food suppliers to run trial solutions. Dry bulk products like rice, flour, and pasta are also thought to be particularly compatible with reusable solutions.
Refill and concentrate formats for home care products such as detergents have begun to arise, too, but McKinsey sees particular potential in the rise of e-commerce following the COVID-19 pandemic. Customers are increasingly conscious of the environmental impact of the packaging they use – of 5000 Amazon customers from the US, UK, and Canada interviewed by Oceana in 2020, 86% expressed concerns about plastic pollution – and the report suggests that reusables are one of several solutions to the problem.
Consumer demand, imposed regulations, new innovations, industry standards, the adaptation of pre-packed goods, logistics optimisation, and data generation are all listed as factors in the development of the reusables sector as 2030 approaches. McKinsey predicts that brands may discourage brand substitution by enforcing a switching cost for consumers making the transition into reusable packaging, yet offer their customers a better experience if they take the eco-conscious route.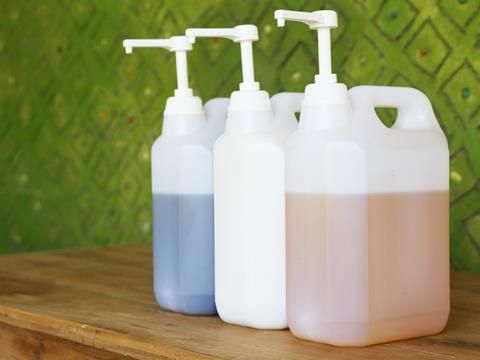 Within this, the company envisions three scenarios. In the base case, there will be a gradual growth in reusable packaging as key industrial players respond to consumer pressure in the EU and North America, and others follow suit. This is the scenario wherein market penetration will only reach 5% at most.
If the EU, as well as other countries and US states, enforces swift and strong regulations to reduce single-use packaging waste, such as ban tax, penetration could rise to 8%. It could exceed 10% by 2030 if start-ups or innovative players disrupt the market with solutions that are convenient, hygienic, cost-effective, and incentive-based, and those solutions become industry standard.
If or when reusables are implemented, McKinsey asserts that they should aim to decrease the amount of plastic leakage into the environment, reduce the number of packages sold on the market, optimise the circularity of the materials they utilise, and lower greenhouse gas emissions in comparison with the SUP they replace. Even if they pursue these end goals, however, their 'sustainability' should apparently be considered on a case-by-case basis, with SUP ultimately being a more sustainable solution in specific contexts.
To facilitate reusables in the market, McKinsey suggests that companies offer them at equal or lower prices than SUP. This is expected to serve as an incentive for consumers to take on the additional effort of a reusable format while providing brand owners with increased capital expenditures to upgrade their filling and converting machinery. In this regard, reaching cost parity or lower cost is said to require the development of a cost-efficient ecosystem with appropriate infrastructure across the value chain and standardisation of containers.
Cost degression, or lower costs per unit, is also required for at-scale systems, the report states. This is thought to lower costs in comparison to SUP, potential single-use fees or taxes included, alongside ensuring that a sufficient and proven number of uses per container can be reached.
Data as to how many times the packaging can be reused must be provided to operators, brand owners, and converters as proof that reusables are worth the investment. A price premium is only thought to be acceptable if there is a clear sustainability benefit throughout the value chain, so a certifiable reduction in greenhouse gases during the production of reusables is also highlighted as a necessary component.
Other elements of importance are said to include standardised packaging and cross-utilisation across different products, brands, and stores or restaurants. This will reportedly create convenience and encourage consumers to engage with reusables. Yet it may also pose a risk to the differentiation that brands currently aspire for.
For this reason, the report suggests that implementing reusables should initially take precedence over unique packaging designs, and that labelling and late-stage customisation can provide differentiation later. McKinsey cites digital printing on washable, recyclable labels as an example.
Concerning hygiene requirements, reuse systems must retain the same safety measures as SUP, for which reason some products are incompatible with refillable solutions. McKinsey highlights non-perishable products as a suitable contender: dry bulk items, concentrates for at-home use, or high-acidity products with a long shelf life and no sophisticated primary packaging. Products with high insulation requirements can sometimes be better met by reusable containers, as in the delivery of food to consumers' homes, although these can be more expensive and material-heavy in some cases.
For large-scale penetration to be effective, the report says that ecosystem and regulatory framework must expand beyond a country-by-country basis. Standards must be harmonised, and the necessary facilities to educate consumers about these changes must be put in place. New business models may be required to incentivise consumers and participants in the value chain alike.
Above all, cooperation is highlighted as a determining factor. If industry leaders are clear on a consistent, international system for reusables, McKinsey believes that they can develop large-scale infrastructure for the collection, central cleaning, and quality control of reusable packaging in collaboration with brands, converters, filling operations, and retailers. Such partnerships are thought to be the key to successful implementation.
On the other hand, a progress report by the Ellen MacArthur Foundation has expressed doubt that Global Commitment signatories will be able to completely implement reusable, refillable, recyclable, or compostable packaging by 2025, with the share of plastic packaging that is reusable having decreased to 1.2%.
A previous report by McKinsey identified investment in the collection, sortation, and recycling capacity of plastic packaging and, once again, collaboration across the value chain as necessary factors on the road towards reducing plastic usage worldwide.