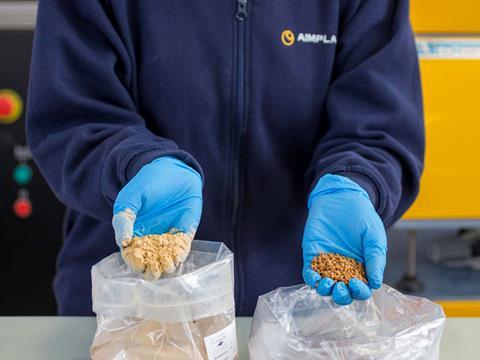 The European DAFIA Project, coordinated by Spanish research centre AIMPLAS, has unveiled new biopolymers and barrier packaging materials made from fishing and municipal waste.
The project was launched with the aim of recovering municipal solid waste and marine rest raw materials from the fishing industry in order to obtain new, high-value-added products and additives.
The results have included flame retardants that provide an alternative to halogenated models, barrier packaging and edible coatings that extend the shelf life of food, and chemical substances that can be used to produce new plastics from renewable resources.
Fishing industry waste was also used to obtain alternatives to ethylene vinyl alcohol (EVOH, of fossil origin) that have oxygen barrier properties. This fish-gelatin-based formula can be incorporated into food packaging film or used to coat food in the form of an edible coating that extends its shelf life.
In the case of municipal solid waste, the use of innovative fermentation processes has made it possible to extract building blocks from sugars that can be used to synthesize biopolymers such as bio-based polyamides. These materials come from renewable sources and also have applications in the automotive industry.
This project was funded by the European Union Horizon 2020 research and innovation programme under grant agreement number 720770.