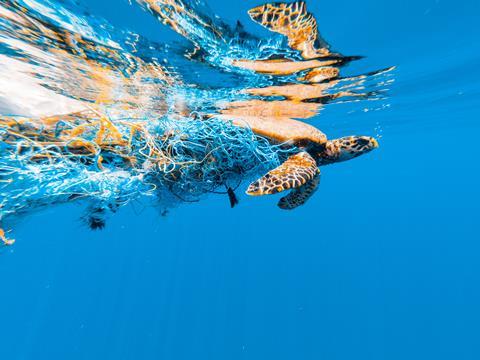 Canadian non-profit Ocean Legacy claims to have produced the first commercially available plastic pellet in North America, said to provide customers with high-grade, 100% post-consumer processed recycled marine plastics and help close the loop on plastic management systems.
Legacy Plastic is reportedly made using plastic waste – including fishing ropes, buoys, floats, and oyster trays – recovered during ocean, shoreline, and marine equipment clean-ups. These are sometimes undertaken by Shoreline Plastic and its partner organisations along the Pacific Northwest coastlines; however, the company also offers depots through which retrieved plastic can be donated. Once collected, the plastics are apparently reprocessed and reused to manufacture new products.
"We soft-launched Legacy Plastic in 2021 and we are thrilled with the amount of interest that it has received from companies that want to incorporate recycled content into their products," said Chloé Dubois, co-founder of Ocean Legacy Foundation. "This is a huge milestone for Ocean Legacy Foundation as creating opportunities that bolster the use of materials collected during cleanup into new products will continue to advance the success of the plastic circular economy.
"Legacy Plastic contributes to the plastic circular economy and reduces land and ocean pollution. By using Legacy Plastic, companies become a part of the solution in fighting the ocean plastic pollution crisis."
"Ocean Legacy is creating a program that makes plastic recycling viable and profitable, which provides us with an economically sustainable revenue stream," added Gil Yaron, director of Sales and Marketing. "Legacy Plastic allows companies to meet their sustainability goals to manufacture their products using local, high quality post-consumer recycled content resins that have a relatively lower carbon footprint when compared to virgin plastic production."
Last year, the European DAFIA Project, coordinated by AIMPLAS, released new biopolymers and barrier packaging materials made from fishing and municipal waste. Marine pollution was intended to provide alternatives to fossil-based EVOH with innate oxygen barrier properties for food-contact applications, or to protect the food itself via an edible coating.
Ritva Krist, marketing manager at start-up Traceless, also told us about how its biomaterial utilises plant residues from the production of food, meaning that it is expected to break down into CO2 and water. This feature is thought to prevent waste generation and marine pollution.
Meanwhile, Coca-Cola released a sample bottle made from 25% recovered and recycled marine plastics in 2019.