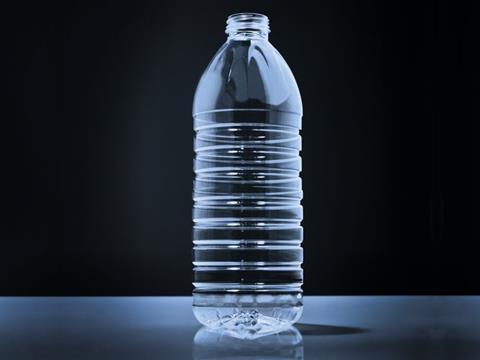 With 1749 exhibitors and 80 participating countries and an exhibition space of 150,000 m² over five halls, drinktec is a major international event. The show opened on Monday showcasing an eclectic mix of innovations. Packaging Europe shines a spotlight on just a few of them.
The exhibitors represent the entire process chain: from the manufacture, filling and packaging of beverages and liquid food through to marketing—raw materials, beverage ingredients and logistics solutions included.
Positive developments for food processing and packaging
VDMA, the German Mechanical Engineering Industry Association, announced good news at a press conference on Monday, opening drinktec: Machinery production rose by 2.4% in the first half of 2017, and is expected to grow further.
"We could be at the turning point for the next economic upswing. In view of the positive signals, we expect the production to grow by actual 3% in 2017," says Richard Clemens, VDMA managing director of the Food Processing and Packaging Machinery Association.
The food processing and packaging machinery industry is the fifth-strongest industry in the mechanical engineering sector and in 2017 is likely to grow at an above-average rate. In 2016, machinery production rose by 2.4% to 13.3 billion euros. The industry thus grew by 15% between 2012 and 2016, while – during the same period – the entire mechanical engineering industry recorded a 5% increase in machine production.
Compared with the previous year, the order intake in the food processing and packaging machinery sector rose by 12% in real terms in July 2017. In the period from January to July, orders were 5% above the previous year's level. For 2017, the VDMA Food Processing and Packaging Machinery Association expects a production growth of 4%.
The future prospects for suppliers of the beverage industry remain positive: In the emerging countries, there is a lot of catching up to do. Production is being established and expanded there. The mature markets of Western Europe and North America are characterised by qualitative growth. Product innovations coupled with ever-shorter product life cycles determine the demand for investment. Quantitative growth, increasing demands on product diversity, and the efforts of the beverage and food industry to have their production run in a safe, economical and efficient manner ensure investment in machinery and equipment worldwide. This still leaves considerable potential for the supplier industry.
Efficiency and Industry 4.0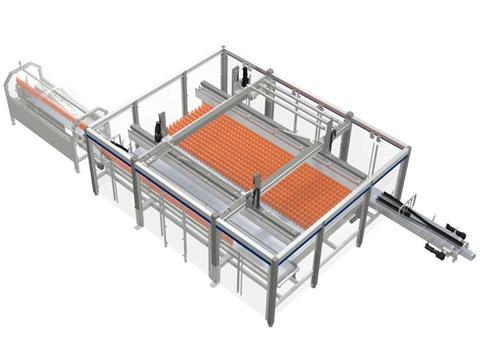 How services help to build, maintain and improve beverage producers' line performance throughout their asset lifecycle is a key highlight for Sidel and Gebo Cermex, exhibiting jointly as part of the Sidel Group at drinktec 2017, who at a massive joint stand show an impressive range of their innovations.
Among the new Sidel and Gebo Cermex services launched at drinktec are modular maintenance solutions, evolving from existing support and supervision packages, offering tailored answers to customers' needs. This enables manufacturers to achieve maximum availability and reliable production, while controlling costs, Customised training solutions, helping beverage producers build their teams' performance. This allows a shorter time-to-market and a safe vertical start-up, together with reduced long-term Mean Time to Repair for better efficiency.
Responding to the ever-changing needs of the industry
With the packaging industry facing increasingly sophisticated consumption trends that present various challenges to the production and distribution of goods, Gebo Cermex is responding to these complexities with the introduction of AQFlex® - a breakthrough product handling technology. Thanks to its radically new approach of conveying and accumulation, AQFlex delivers unprecedented packaging line performance. It offers this, together with unique agility and smooth contactless product conveying and accumulation, in a very compact space. This is a significant first step towards bringing the factory of the future to life. With packaging quality playing a key role in brand recognition and ever-increasing production diversity, a growing number of stock keeping units (SKUs) and even product and secondary packaging personalisation now possible, manufacturers are looking for improved flexibility and responsiveness from their existing packaging systems. Easy re-engineering of existing lines is also important if producers are to easily adapt to big changes in demand.
A single smart solution by Sidel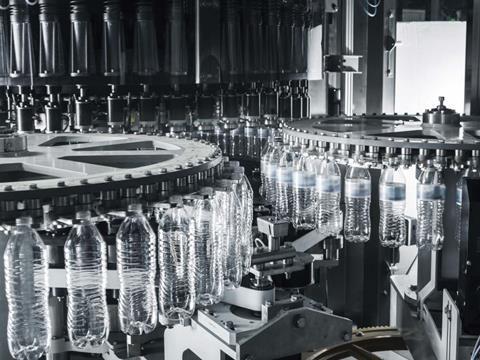 Another launch at drinktec, the new Super Combi from Sidel has been designed and engineered as a single smart solution, which makes life easier for producers of water and CSD beverages. It does so via integrated data-driven intelligence, making optimum performance easily and continuously achievable across the entire production process.
Sidel Super Combi is the next generation solution integrating five process steps: preform feeder, blower, labeller, filler/capper and cap feeder into an all-in-one smart system. To deliver this self-optimising performance and increased long-term value, it combines intelligent automation with innovative technologies of connected machines and data-analytics management, leading to optimised production and maintenance services.Consumer preferences are broadening and overall demand is increasing due to unprecedented population growth, increased consumer spending power and growing demand for personalisation of products in terms of design and taste. The ability of production solutions to satisfy output requirements for new products efficiently, while implementing technologies that improve long-term viability, has become vital to manufacturers' success.
KHS: Technology 4.0 and lightweight bottles
The KHS Group exhibits the future of filling and packaging systems under the motto "Technology 4.0", at drinktec, presenting new systems for all container segments and all branches of industry, from small craft brewers to large water bottlers.
"Technology 4.0 means that innovative strength and future viability continue to characterise our systems and services. The focus of attention here is on the innovative use of digitisation as well as new concepts throughout the entire production process," explains Prof. Dr.-Ing. Matthias Niemeyer, Chairman of the Executive Management Board. This enables KHS to optimise the total cost of ownership (TCO) of its customers and ensure greater sustainability in all processes. The exhibits to be presented in Munich include absolute world innovations in virtually all areas of application.
Innovation updates include an impressively light bottle.
Five grams for 500 millilitres: with its Factor 100 half-litre PET bottle the KHS Group presents an extremely lightweight container. The lightest 0.5-litre PET bottle for still water known to KHS to date is the result of a cooperation between KHS and Canadian injection moulding machine manufacturer and market leader Husky. The innovative design is perfectly adapted to suit its load and gives users huge material savings with the best possible stability.
The bottle's working title of Factor 100 is based on the fact that at just five grams the bottle weighs only one hundredth of its volume of 500 millilitres. "Compared to what was previously the lightest bottle on the international market to date, the new bottle allows a huge reduction in materials of about a third," explains Christian Rommel, project engineer for Bottles & Shapes™ at KHS Corpoplast.
Closing the loop with kegs
Netherlands-based Lightweight Containers BV has been working hard to develop innovative recycling technologies together with technology institutes and partners. At drinktec, the company presented the first KeyKeg made from 10% used KeyKegs and a total of 40% recycled materials, with an aim to close the loop and continuously increase this percentage.
Chief Commercial Officer Anita Veenendal says: "Collection is a challenge, but we have seen successes with two pilot models in Amsterdam. Beverage distributors collect the empty kegs during their rounds, and bars and restaurants are happy to cooperate. We are expecting to start a similar pilot in the United Kingdom soon, which is a growing market for us. We are also testing collection at beer and music festivals."