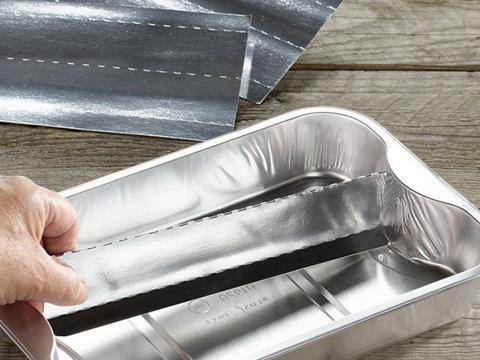 Creating customised food trays can prove an expensive business – and Sirane's food packaging dividers can offer solution to this problem.
Whether it is ready meals or side dishes, meat or fish, dividers can be a great way to separate or compartmentalise food, improving presentation.
Jeremy Haydn-Davies, sales director at Sirane, said: "Food producers and retailers might want to keep the food in separate compartments for many reasons, often it is purely aesthetical, or it might be to stop the food moving around in the pack during transportation.
"Equally, it might be to stop food in one compartment contaminating/spoiling the other, especially if there's a sauce or food that's delicate. Dividers can also be great for products like samosas, spring rolls, pigs in blankets, and even patisserie products etc.
"From the processor to the retailers, and subsequently to the oven if needed, or the freezer, dividers work for all parts of the food supply chain and can add some real value.
"Whatever your reason for using them, tray-dividers are a great answer to this problem. These dividers can be made in a range of colours and sizes and can include ovenable. We can even integrate absorbency if that's something that would be a benefit." Dividers can be designed and customised around your exact requirements – whatever type of tray you're using, Sirane can develop a product that fits with those dimensions. Whether it's just two sections or a divider that creates multiple sections, it's all possible.
More info: