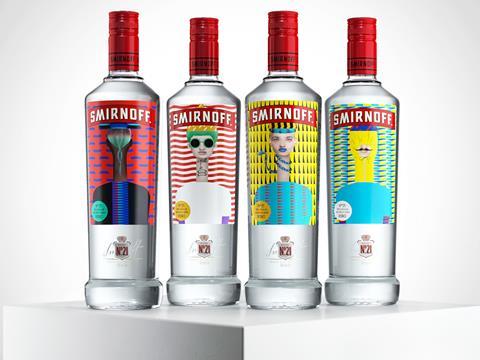 There's a consensus, after demonstrating its capabilities in the labels market over several years, that digital print sees its next big growth opportunity in packaging. Tim Sykes attended HP Indigo's Worldwide VIP event in Kiryat Gat and visited HP Scitex in Netanya to get a close look at the latest presses and meet the early adopters harnessing the opportunities of digital print in the marketplace.
We've been talking about the imminent upsurge in digitally printed packaging for what seems like ages. Now it finally feels as though the conditions are primed to realise the prophesy.Pioneering marketeers are demonstrating how digital can forge closer connections with consumers - at a time when bridging the First and Zero Moments of Truth has become crucial to maintaining a competitive edge. SKUs continue to proliferate, while runs and lead times continue to constrict.Meanwhile, advances in technology (more of which below) present the market with ever increasing capabilities over a range of packaging substrates, offering a more attractive economic proposition improved over a broader gamut of run lengths.
Connecting digital & physical
As Jose Gorbea (now HP EMEA Brand Owner, having moved from Mondelez) remarks, brands grow when they succeed in increasing penetration when they're both physically and mentally accessible, and when their associated logos or characters are distinctive. In a multichannel environment, where brand identities are often forged in social media beyond the control of the owner, there is obvious value in being able to connect the digital life of the brand with the physical artefact. Purposeful storytelling that engages consumers equally online and in the supermarket aisle is a strategy that particularly interests Mr Gorbea and other marketeers. This is an approach that is hard to imagine without customisation, which is to say without digital printing.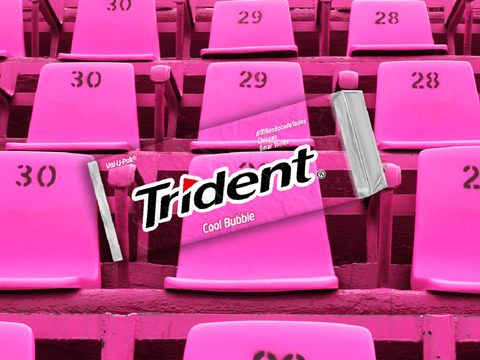 One emerging sub-category of this strategy is generating content from consumers (not surprising when some 46 per cent of millennials are these days creators or curators of online content). This trend is exemplified by the chewing gum brand Trident's 'Disfruta poniendo a México en Boca de Todos' ('enjoy putting Mexico in everyone's mouth') campaign. Eye-catching scenes from all around Mexico were shared via social media, creating a buzz around a theme of shared identity, and some happy consumers got to see their submissions adorning the packaging. In Brazil the fruit drink brand Tang has created a similar community-orientated engagement with its 'álbum de família' promotion, putting hundreds of selected consumer families themselves on the packaging. Meanwhile,Lays took the next step into personalisation, inviting consumers to upload a photograph of a 'summer moment of fun' via Facebook and receive a bag of crisps printed with the same image, hereby realising the goal of linking the Zero and Second Moments of Truth, i.e. the online universe and the brand experience at point of consumption.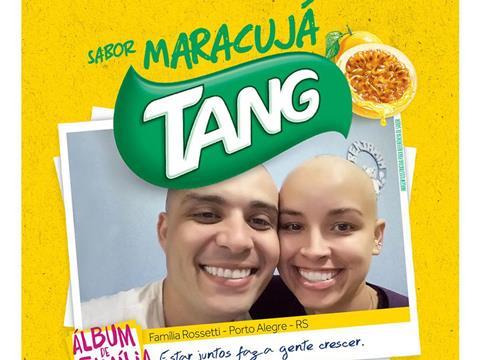 Another increasingly prominent strategy is 'cause marketing'. As Andrew Davis (principal packaging and graphics R&D at beverage brand owner Diageo) reveals, studies have found that 80 per cent of consumers believe brands ought to address social issues, while 91 per cent would switch to a brand that supports good causes. Diageo's vodka Smirnoff has for some time nurtured 'inclusivity' as a brand value. Personalisation has once again proved an important tool in animating this value with by placing a diverse selection of real people on packaging. Diageo further developed this concept by enlisting the Yarza twins to create a randomised design on the theme of 'everyone is the same / everyone is different', using HP's SmartStream D4D tool.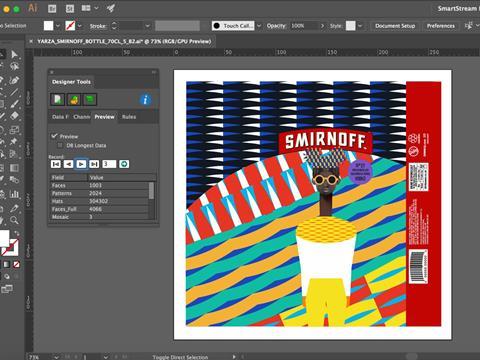 On a more fundamental level, our ever more variegated marketplaces are hungrier and thirstier than ever for unique experiences, novel products and multiple iterations of a brand. Segments such as craft beer are using digital more and more, both to handle shorter runs of more SKUs and to support the growth of niche brands with targeted messaging. ...When all this applies to labels, why not do the same with primary or secondary packaging?
Growing possibilities on every substrate
At its Kiryat Gat campus HP Indigo unveiled how its innovations are answering this question. The new 6900 digital press caters to labels, flexible packaging,sleeves, IML, wrap-around labels and folding cartons, offering easy and quick changeovers and increased revenue per meter. Employing HP's Liquid Electrophotographic (LEP) technology, in which the image transfers without physical interaction with media, ElectroInk adheres to almost any substrate, creating high resolution graphics that compete with offset in terms of both quality and speed.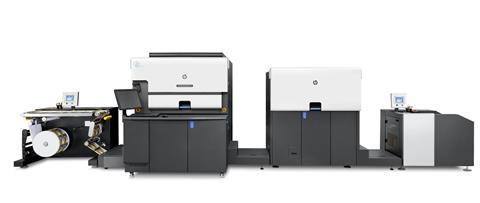 The 6900 is aimed at packaging converters who are dealing with the shift from traditional long runs to combinations of short and long runs, featuring multiple SKUs and new variations such as brand protection. The press boasts a lot of new kit, starting with the HP Indigo GEM embellishment unit – billed as the first fully digital, one-pass label printing and embellishment solution for spot, tactile,foil, holograms, mini textures and lamination. It also has the HP Production Pro for Indigo Labels and Packaging (rolling out this year to other presses this year)with five times faster RIP power and the Esko Colour Engine, the powerful Digital Front End provides extensive productivity and scalability for continuous digital production, to allow converters to scale and manage their digital production across multiple presses and multiple sites, increase jobs per day, and shorten delivery cycles.
Graphic capabilities are extended by new additions to the ElectroInk range,including a silver ink which delivers metallic effects across a wide colour gamut, invisible blue and yellow UV inks for brand protection and promotional applications,and fluorescent options.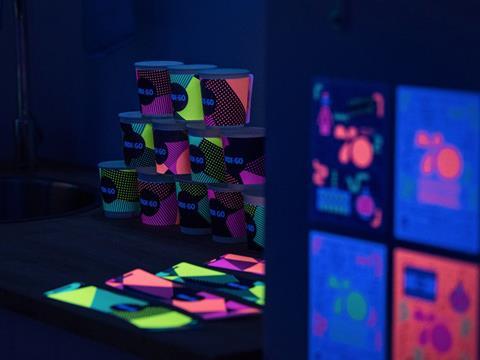 Meanwhile, the HP Indigo 30000 digital press offers folding carton productivity increases for converters, supporting dozens of jobs per day and up to a million B2 sheets per month. HP claims this offers the widest folding carton application span on one press, leveraging a wide media range from paperboards to metallised,synthetic, and transparent media. It also offers new security features such micro-text and micro QR-codes, and new personalisation capabilities. In the context of a folding carton industry where over 50 per cent of jobs have a run length below 10,000, we're likely to see ever more converters deploying such solutions – at least as a complementary technology to their analogue machines.
Tailored to the flexible packaging market, the HP Indigo 20000 similarly promises efficiency, flexibility and gravure quality, as well as being certified as safe for food packaging. Available for this press is the HP Indigo Pack Ready Laminator (supplied by Karlville), which eliminates use of adhesive in order to accelerate time to market.
The secondary packaging speedboat
While recognising the breadth of innovation in digital printing technologies for primary packaging, many – including David Tomer (general manager at HP Scitex) – see corrugated as the market's greatest growth opportunity. "The purpose of the box has evolved from functionality to communication," he observed."The new demand for customisation and versioning places burdens on the converter with respect to time to market, short runs and flexibility. Dealing with these challenges using analogue technologies is like turning around a container ship, when now we have the option of using a speedboat."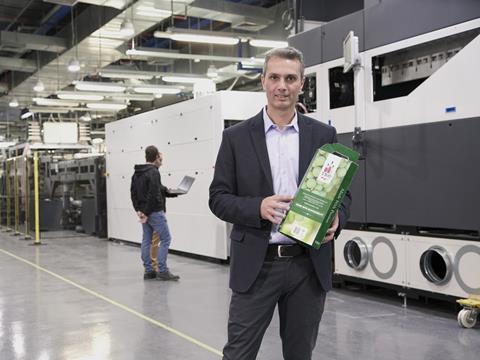 The potential impact of the speedboat of digital print has already been demonstrated to impressive effect. The cause marketing initiative of Italian fruit co-operative Melinda drew a lot of attention when it digitally printed two million apple boxes with personalised messages of support to the victims of the 2016 earthquake in central Italy. The organisation pledged to donate one euro for every message it received via social media.
Meanwhile, the Italian wine brand Mondo del Vino, a relative newcomer to the market, has achieved remarkable growth in emerging markets thanks to an agile marketing strategy which has featured multiple, customised promotions in each country. Mondo del Vino has created boxes to match the labels for seasonal campaigns, produced customised runs for restaurant chain clients, and its Korean brand Acquesi has used stackable mosaic displays for maximum impact at point of sale. Here we have an example of a young brand whose differentiation and growth has been directly powered by the kind of clever marketing that only digital printing can facilitate.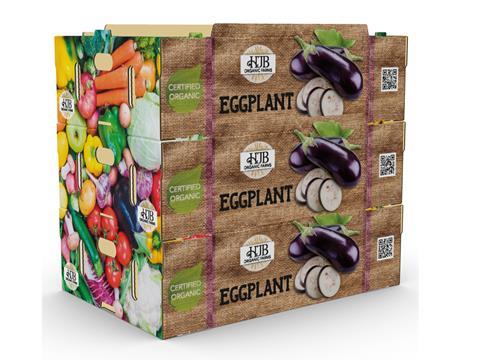 PageWide C500
Despite these success stories, corrugated as a whole is a market still barely dipping its toes into the capabilities of digital print. Not for long. At its premises in Netanya HP Scitex introduced the new HP PageWide C500 press for mainstream corrugated production. This is an altogether new,direct-to-board postprint solution complementing the existing preprint portfolio - HP PageWide Web Press Corrugated Packaging Solution, based on the PageWide T400S and T1100S presses.
With a fully integrated stack-to-stack workflow, the C500 combines digital simplicity with mainstream production volumes (75 linear metres per minute)and offset print quality on both coated and uncoated paper. The solution, which employs HP's thermal inkjet print heads, is full of innovations worth taking a moment to enumerate. It features a virtual belt, consisting of rigid segments,that moves media within an accuracy of 10 μm for sharp images. Smooth workflow is provided by a specially developed ultra-powerful suction grip that holds the board flat and still. Meanwhile, water-based inks have been developed to facilitate printing on both primary and secondary food packaging without the need for an additional barrier, in order to comply with the most stringent global food safety regulations.

Europe's first PageWide C500 has just shipped to Smurfit Kappa's Interwell plant in Austria, ushering in a new era of graphic virtuosity in shelf ready packaging,point of sale and secondary cartons for European shoppers. Surveying the readiness both of markets and technology, it's safe to say that the tidal wave of digital print will be crashing through the packaging world as a whole in the coming months.