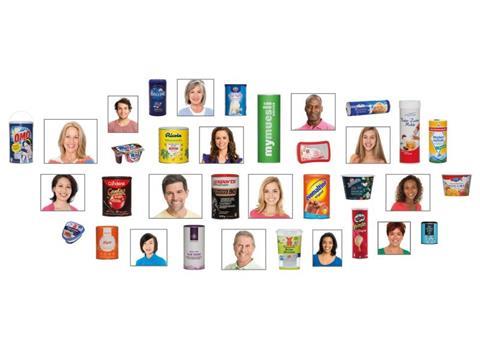 Safe, convenient and sustainable: the demands on modern consumer packaging are diverse and can vary greatly from product to product. But no matter which product it is, the packaging plays a key role in consumers' purchasing decisions. Above all, it needs to match consumers' lifestyles – which are increasingly flexible and environmentally conscious.
At this year's FachPack in Nuremberg, Sonoco Europe says that it will demonstrate how branding, convenience and sustainability can go hand in hand. At booth 5-319, hall 5, the company will present a range of solutions, from all-around-decorated cardboard cans to individually shaped IML containers.
"We're looking forward to FachPack because it will give us the opportunity to present our latest developments to a broad audience of packaging and industry experts, while at the same time discussing important trends for the future", says Séan Cairns, Vice President and General Manager Sonoco Consumer Products. "Not surprisingly, sustainability will continue to play a central role this year. Although our packaging solutions are already among the most sustainable in their segment, we'll proudly present further improvements and innovations in Nuremberg."
Cardboard ends for increased recyclabilitySonoco's giveaway, which was specially manufactured for the FachPack, is a small snack can filled with freeze-dried fruit. It is set to showcase how modern packaging solutions combine high sustainability with appealing design elements and convenience by featuring both a cardboard end and a digitally printed label. Digital printing offers an alternative to larger scale flexographic or gravure printing: since it doesn't require the manufacturing of print cylinders or sleeves, it represents a flexible and cost-efficient way to quickly print smaller, yet high-quality batches of labels, which are ideal e.g. for seasonal or promotional products.
"It's a great example of how you can further improve an already very sustainable packaging by changing or adding additional features like a paper bottom", Cairns explains. "At Sonoco we prefer to see sustainability as a multifaceted concept rather than focusing on only one single aspect, such as recyclability. Of course, recyclability is an important component – but certainly not the only one that determines the sustainability of packaging." An in-depth Piqet (Packaging Impact Quick Evaluation Tool) analysis, which is displayed at the Sonoco booth, will therefore invite visitors to discuss and also compare different packaging solutions with regard to six different evaluation criteria, including CO2 emissions, energy consumption, and recyclability. With the help of Piqet spider graphs, developers can compare e.g. Sonoco's cardboard cans with alternative packaging solutions, identify advantages, and discuss how to further improve sustainability.
"For instance, if you're searching for a packaging for a less delicate product like sweets or cereal, you can choose a non-aluminium lining and a cardboard bottom for your cardboard can", said Cairns. The cardboard bottom is manufactured in the new DRECE (Deep Recessed Exposed Cut Edge) design. DRECE ends as well as Sonoco's EcoSeal end are currently being tested by several Sonoco customers who are considering replacing their standard tin ends with cardboard." For sensible products such as coffee or infant formula, Sonoco offers alternative solutions to aluminium linings such SiOx (silicone oxide) barriers. "I am also proud to say that our In-Mould-Labelling (IML) solutions currently already achieve recyclability rates of up to 98 percent," explains Cairns.
Design and convenience are what win over consumersThe design of Sonoco's FachPack booth is intended to highlight packaging solutions like the give-away snack can. Consisting of a kitchen, a living room and a supermarket, it displays Sonoco's cardboard and IML solutions in the settings where they win over consumers with their outstanding design and convenience features. IML solutions for yoghurt products, for example, provide visitors with a clear view of their contents, and can be found in the kitchen area. Snack cans demonstrate their reclosability and are waiting on the living room coffee table. Another type of product on display: cardboard cans for spices and spice mixtures from the start-up justspices, which will feature prominently in the supermarket area of the booth. Other brands showcased include mymuesli, Emmi and Rügenwalder.