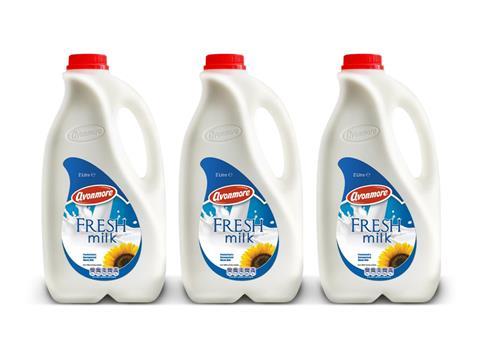 Innovation is often perceived as a process that results in high capital expenditure, long lead times, production disruption and considerable uncertainty. In many instances this couldn't be further from the truth – according to Guy Harrison of Touch.
The initial challenge for brand managers is trying to see a bigger picture – one that meets the changing needs of their markets – when they are firmly entrenched inside the frame. Great minds may think alike, but great innovations come from multiple great minds, not all necessarily thinking alike.
The overriding objective of any innovation process is to create value for the organisation. That value can come in a number of ways: from creating new revenue opportunities or driving more revenue through existing channels; creating efficiencies that save time, money or both; or from improvements in productivity or performance. Innovation should also yield a competitive advantage.
As with many things in business, there is no "one size fits all' formula for innovation. However, take a look at those organisations that are continually successful at innovating: they surround themselves with people who are free to think differently, and they have a repeatable process to generate, test and develop ideas that result in innovative products, services or technologies.
As a design and innovation consultancy working in close partnership with our clients, we are able (together) to provide end-to-end innovation – from insight, the creation of exciting new ideas through to the production of the final product – that successfully transforms their businesses. From our strengths in structural design and product delivery (developed from a combined agency knowledge of more than 100 years in the FMCG packaging industry), we are able to effectively address the realities and pressures within our clients' businesses to increase growth and profit for their brands.
We have developed an innovation process that ensures we deliver a range of solutions that are technically feasible and commercially viable. In every instance we bracket concepts in the following way:
Touch – quick wins by sweating existing assets but ensuring the delivery of an effective and differentiated brand and consumer experience.
Reach – with some investment we can create a bigger brand and consumer experience modifying current assets or changing supply base but with line modifications.
Stretch – completely driven by the consumer to create game changing solutions for brands.
We have numerous product successes focusing on the Touch concept, developing quick wins that utilise existing equipment where no capital expenditure (Cap Ex) is available for the production line.
Core to success is developing a meaningful and relevant solution that appeals to consumers but minimises corporate investment. Achieving this hinges on conducting factory audits working closely with the production and procurement teams – as well as understanding the processes and identifying line flexibility.
Additionally, we engage with marketing, sales and R&D, running focus sessions based on a visual brief we develop mapping the consumer journey based on agreed brand platforms. This ensures we eliminate the "not invented here" syndrome that can occur within companies that work in silos and have a gulf between Marketing and Production.
An important role for us is to occupy the space between what marketers would love to achieve and what production teams can achieve, helping navigate the process for a successful outcome.
These focus sessions are just the start. It is essential to fully engage with consumers to clarify what's good about an existing product, understand where improvements can be made and identify opportunities to enhance their experience with the brand.
This may be as simple as increasing appeal at point-of-sale. This could involve a material or aesthetic format design change to be more attractive or sustainable, it could be improved SRPs to drive impact at point-of-sale, or it could be a change in the consumer ritual to enhance the brand experience.
An ethnographic approach is required to unearth these platforms: one-on-one consumer shopping sessions and spending time in the home actually using the product are vital to helping us unearth potential added-value areas.
An excellent example of an impactful innovation is the best-in-class bottle for Avonmore Milk, owned by Glanbia. Production was geared up to pack both Private Label (PL) and Brand – different products but the same format. So why would consumers pay a premium for Brand versus PL when the only difference appeared to be the graphics? Our ethnographic approach identified that the old bottle 'functioned': it contained the product and achieved the purpose it was designed for. However, mums wouldn't let kids loose with it because when used it 'glugged', it didn't pour. Not what you want when you are in the morning rush before school!
With no Cap Ex available and no unit on cost, our brief was to keep to specific HDPE weight of plastic and utilise the current dairy lines so efficiencies weren't lost. Core to success was to maintain touch points on the production line. Central filling and footprint for distribution – a tough call but it was vital that we addressed the easy-to-pour opportunity.
A new bottle was designed with a four-fingers hold, the neck off-centred by 28mm and the brand essence reflected. The ergonomics and the design of the handle enabled air to rush into the bottle which eliminated the unwanted glug effect. We had to amend the star wheel in feed to off-centre the bottle to ensure we didn't need new filling heads. However, that was a simple 10 minute change over.
In order to convince the supply base that the material weight wouldn't change, we developed a pilot mould and produced 5000 bottles that we line-trialled and put through distribution tests to ensure that the target weight was achieved. Success all round.
The result of this innovation project? A 14% increase in sales for a commodity product and no on-cost. Tesco supermarkets alone experienced a 35% growth in sales of Avonmore Milk.
The insight of "it doesn't pour it glugs" resulted in an advertising campaign based on the new bottle that is "the easy-to-pour jug". It's a great example of how you can sweat an asset to achieve brand wins and profit.
For Glanbia, the benefits of sweating their existing asset included the development of a vastly improved product, increased revenue and market share, and continued recognition as a market leader.