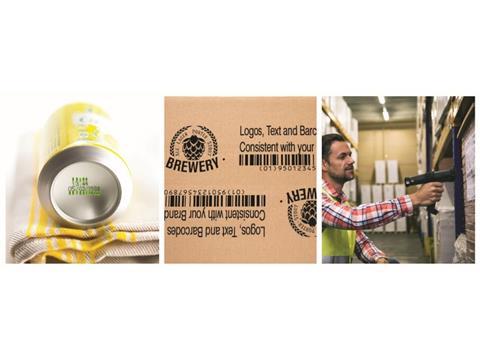 Supply chains have become increasingly complex in recent years. Elisabeth Skoda questions how innovation in packaging technology, digitalisation and industry 4.0 can support an efficient supply chain in the areas of food, beverages and pharmaceuticals and explores the risk of political changes disrupting the flow of goods.
The e-commerce challenge
E-commerce has seen significant growth in recent years thanks to consumer convenience. However, it carries the risk of product diversion and counterfeiting, and unscrupulous suppliers can take advantage.
"This has become such a concern that China has enacted legislation holding e-commerce sites jointly liable for selling counterfeit products by third parties. Technology has been introduced there enabling consumers to check products themselves to reassure authenticity. The scale of the problem is growing so large globally that companies will likely need to automate their detection of fake products, meaning digitalisation is poised to become even more vital," says Markem-Imaje's Stephen Tagg, EMEA sales, consulting and integration services & software.
He has also observed a trend towards more excise taxes where a duty is applied to goods at the time of manufacture.
"Governments need to be able to ensure that the volumes declared correspond to actual volumes produced and to ensure that the products are delivered where they should be with the right amount of tax paid as taxes can vary even within the same country (e.g. Brazil & India)."
The wider availability of pharmaceutical products online has added to supply chain challenges, adds Nadine Lampka, product manager pharma-security at Schreiner MediPharm:
"E-commerce unfortunately plays a critical role in the distribution of illegal products. It is very difficult for consumers buying online to understand which is a legal online pharmacy, opening the door to access drugs without prescription. It does not allow to track where products come from – it is a black box. There needs to be a multi-stakeholder approach between industry, governments, authorities and organizations to tackle this challenge."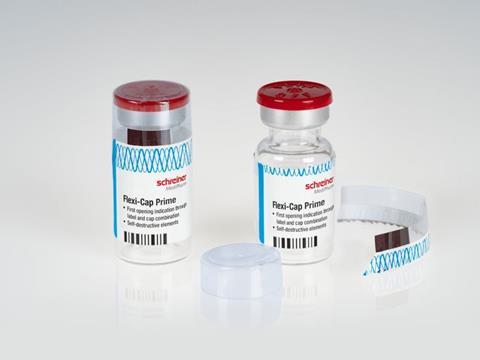 Labels play an increasingly important role in adding functionality to pharmaceutical products, such as protection against UV light, glass breakage, migration or evaporation. Furthermore, conserving the product's integrity and genuineness is a concern.
"Solutions to prove authenticity, enable identification and ensure integrity are essential and an integral part of a state-of-the-art functional label. This includes analogue features as well as digital technologies such as RFID/NFC supporting connectivity solutions. An additional aspect is the growing segmentation trend which requires an agile and responsive supply chain. Late-stage customization of functional labels allows greater flexibility and supports highly variable packaging needs," says Ms Lampka.
Integration
Markets are changing at high speed, creating the need for a more efficient manufacture of food. Food and beverage manufacturers are looking to gain greater control of their supply chains. Tetra Pak's director of integration services, Mattias Johansson, advocate an integrated factory as part of a solution.
"Integrated factories help reduce food and beverage manufacturers' water consumption, energy usage, packaging materials and product waste to support their sustainability agendas. With respect to our customers, integrated factories help increase reliability and mitigate human error. Having total control of operations not only maximises the value of a customer's production but also reduces downtime and waste to cut operational costs."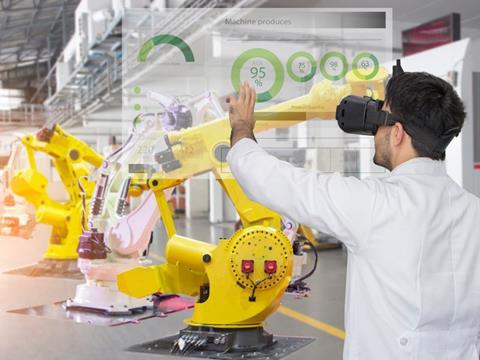 An example of Industry 4.0 in practice is Tetra Pak's Connected Packaging Platform, which enables food and beverage manufactures to print unique digital codes on every package, turning each item into a digital tool that can be tracked and interacted with at every stage of its journey. Industry 4.0 technologies not only offer access to more data, but also to the digital solutions needed to address bottlenecks or issues down the road.
"Digital technology has allowed businesses to increase their vigilance over food safety, improve quality assurance and better analyse real-time customer and factory data. Internally, it has also meant improved communications between employees and support teams, which has led to increased productivity and profitability and reduced costs," Mr. Johansson adds.
Traceability
Further emphasising the importance of digitalisation, traceability is a growing expectation from governments and consumers. Provided sufficiently robust data is available, digitalisation permits more accurate tracking of ingredients, components and finished products. This can make recalls more efficient as fewer products need to be withdrawn from the marketplace as it is possible to identify the location of affected products quickly and easily.
Digitalisation can also help inhibit product diversion, where a product meant for a specific market or channel is sold in a different one, thereby eroding manufacturer margins, and identifying counterfeits.
"Accelerating the identification of such problems is particularly important in an era of increasingly tight margins especially when perceived quality issues can quickly go viral, potentially destroying brand reputation," says Mr Tagg.
Additionally, growth in seasonal batches and personalised products, along with expectations for fast delivery, are placing tougher requirements on manufacturers and their supply chains, with demands for late-stage customisation to drive top-line growth.
"Today's buyers also expect greater choice. The greater the digitalisation of the supply chain, the better and more cost-efficiently such needs can be met," he adds.
Last but not least, digitalisation allows more detailed access to production and process data so companies can improve their overall supply chain efficiency.
"With the help of such data, manufacturers can spot bottlenecks and simulate changes before implementation, significantly reducing the risk of any change."
Sustainability benefits
Being able to pinpoint where products are in the supply chain means they can be re-routed to reduce the carbon footprint.
"A large beverage manufacturer, for example, asked Markem-Imaje for a coding solution to help them better track individual pallets so they can more efficiently match orders with the nearest available stock," says Mr. Tagg.
Another way of reducing carbon footprint relates to targeted recalls.
"By only withdrawing affected products, as opposed to the entire stock within a given production window, the transportation footprint is less. Additionally, by scrapping less product, you waste fewer resources."
In terms of decreasing single-use plastics, Markem-Imaje has observed an increase in manufacturers interested in providing a financial incentive for people to send used bottles back up the supply chain rather than discarding them.
"Codes can be printed onto bottles so that manufacturers can identify bottles returned to them and refund money accordingly before washing the codes off and refilling the bottles for resale."
Supply chain disruption
We have heard about various methods to make supply chains more efficient, but what happens if the smooth running of supply chains is threatened by political developments? Martin Kersh, the executive director at the British Foodservice Packaging Association, highlights the benefits of a smooth, well-functioning supply chain and gives a stark warning about the disruption a potential no-deal Brexit or even a 'hard Brexit' could bring. We spoke with Mr. Kersh when a Halloween no-deal Brexit was still potentially on the cards, but his comments remain valid, as the spectre of a no-deal Brexit hasn't yet been banished.
"The UK has a finely balanced supply chain that offers consumers immense choice, freshness, and, most importantly, safety. The average British supermarket stocks up to 50,000 items at any one time. But full shelves cannot be taken for granted. For example, last year, a shortage of carbon dioxide had a knock-on effect and disrupted the availability of certain foods. Imagine what lorries being held up at the border for even a few hours could mean."
Even if Britain does not impose tariffs on imports, exporters may face tariffs of up to 60 per cent, not just from EU member states, but also from those countries that the EU currently has trade deals with.
The EU's Single Market allows frictionless trade across borders, something that the UK is arguably taking for granted: "Any hard Brexit will result in more form filling for companies both in the UK and in the EU, costing businesses time and money. The supply chain both for food and beverages and packaging materials is extremely complex, and products routinely cross the border several times during the manufacturing and packaging process. In addition, between 80 and 90 per cent of paper and board packaging raw materials are imported. In conclusion, if Brexit has to happen, the best outcome to avoid major disruption would be close alignment to the EU Single Market as well as a transition period of at least three years.