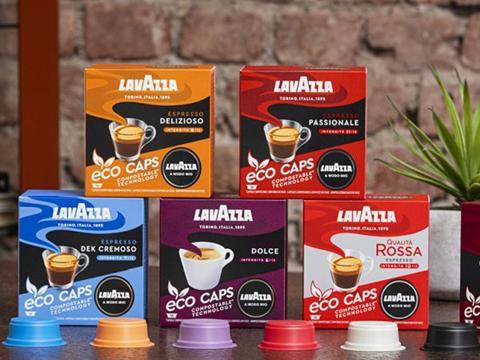 Also fulfilling consumer demands for more sustainable coffee capsules, Cafés Novell, a family owned coffee-roaster based in Barcelona, has launched their No WASTE self protected compostable coffee capsules.
"Since we started our project more than two years ago with the first compostable capsule on the market, we have strived to get the perfect capsule: 100% compostable, 100% certified organic and 100% waterproof, maintaining the better conditions and qualities of coffee," says Josep Novell, the company's CEO.
"The new design eliminates the plastic package that previously contained and preserved the capsules. This has allowed us to reduce the amount of cardboard used for the package by 45%, which in turn is 100% recyclable. The new capsule has the added benefit of preserving the taste and quality of the coffee."
The new No WASTE capsule are made of compostable materials, which the company says take between 12 and 20 weeks to be composted under industrial composting conditions.
"Cafes Novell has made an investment of more than € 1.5 million and has worked for more than four years to develop 100% compostable and no waste coffee capsules. Since the company launched its first compostable coffee capsule two years ago, its sales have increased by 60%," Mr. Novell adds.