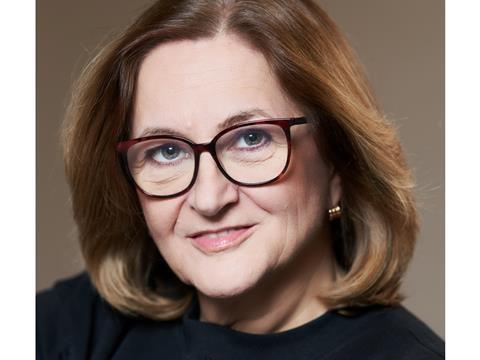 Following the announcement of CEFLEX and the Alliance to End Plastic Waste's ValueFlex sorting and processing model for flexible plastics, we spoke to CELFEX workstream consultant Dana Mosora to learn more about the company's vision for its future.
What is the main concept of ValueFlex?
ValueFlex aims to build a first-generation commercial-scale plant to recycle flexible plastic packaging, and is a joint project of the Circular Economy for Flexible Packaging (CEFLEX) initiative, together with the Alliance to End Plastic Waste (AEPW) and supported by Roland Berger and HTP Engineering.
It is unique in its goal to maximise the recycling of all polyolefin-based flexible packaging by combining existing technologies that are not yet mainstream to deliver circularity for flexible packaging. The technologies used are sensor-based sorting - near infrared (NIR)/visible (VIS), hot washing, extrusion with double filtration, and deodorisation, and will be built into a flexible engineering design that can adapt the quality of products to market demand.
The technical concept will deliver a higher level of decontamination than what is currently available on the market, resulting in recycled polymers with better quality. The plant will achieve film-grade polymers that can go into non-food flexible packaging applications and injection moulding-grade polymers that can go into non-food rigid packaging or other semi-rigid or rigid applications.
The plant will maximise the production of mechanically recycled film grades fit for upcycling, such as recycled polyethylene film (rPE natural and colour) and recycled polypropylene (rPP) film.
When these markets are saturated, mechanical recycling grades will be produced for high-value injection moulding, thermoforming, and extrusion blow moulding (EBM) applications (rPE colour, rPP and rPO).
The remainder can be delivered as fit for purpose for chemical recycling as a mix with high content of polyethylene and polypropylene and very low contamination with unwanted polymers, alongside other materials and substances. The mix becomes appropriate for any pyrolysis plant to optimise the yield in pyrolytic oil and its overall economics.
What is the main aim of the project?
The goal of the project is to deliver a blueprint for a new generation of infrastructure and investment able to significantly boost a circular economy for polyolefin-based flexible packaging materials. We believe that we can make a noticeable impact on what recycling can do in Europe and deviate more material from going into energy-from-waste (EfW) plants.
We are also paving the way for recycling where the end product has higher quality than the market standard. Our focus is on quality rather than quantity recycling: more investment for more value. This will result in high-end applications that will bring recyclers more money.
Moreover, ValueFlex – which we see as a complementary, not a competing solution to what the market is building today – is important and unique as its engineering design can adapt the quality of the product to market demand from the get-go. It can produce film grade quality recyclate for film grade applications; for example, in parallel with injection moulding grades of recycled polyolefins or feedstock for chemical recycling. Other plants make choices on what type of recyclates to produce and design the plant accordingly.
What is the current timeline for ValueFlex?
In early November 2022, we will launch the call for the Expression of Interest (EOI) to bid for the construction of the ValueFlex demonstration plant. We will then launch the bidding process and expect the successful applicant to get the financing to start construction in May 2023. This means that the plant can be up and running in 2025. The location of the plant will depend on where the interested companies are based.
What will be the next steps?
This demonstration plant should inspire industry, showing the business potential from recycling flexible plastic packaging. Replications of the existing 50,000-tonne plant would be a natural follow-up.
We expect the success of this demonstration plant to catalyse industry investment for scaling up across Europe because it should build trust with waste management companies and recyclers to build and operate such plants.
What are the impacts and key benefits of the ValueFlex approach for the environment and consumers?
In Europe, more than 50% of flexible plastic packaging collected from households, also called post-consumer flexible packaging, is currently sent to energy-to-waste.
With ValueFlex, we want to valorise each fraction of this household-collected flexible packaging as much as possible, turning higher amounts into recyclates to replace fossil-based virgin material. We start with film grades for demanding non-food packaging applications and go all the way to providing fit-for-purpose chemical recycling feedstock.
The environmental advantage of recycling higher amounts and qualities of recyclate becomes a natural consequence of the project. Today, Europe has low flexible plastic packaging collection and recycling rates. Once the economic benefit of higher-rate and better-quality recycling is proven, it will drive change in the industry to increase flexible packaging recycling.
Meanwhile, consumers demand environmentally friendly packaging and expect packaging to be recycled. This project shows that flexible plastic packaging is not simply 'the bad guy around the corner'. The idea that it is better to use glass, paper, or metal should become a belief of the past. Flexible plastic is not only lighter and has a low environmental impact, but ValueFlex shows it can also be recycled.
In general, we should design all packaging to increase its recyclability, instead of just conducting studies saying one material is better than another. The flexible packaging value chain is currently taking steps in redesigning flexible packaging to make it compatible with the available recycling technologies. ValueFlex is providing a new venue to recycle more flexible plastic to a higher standard.