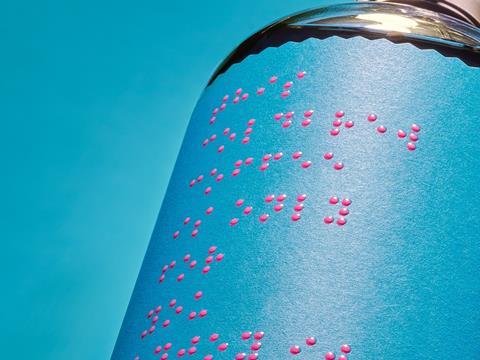 In recent years, diversity and inclusion have moved further into the mainstream of packaging design, but a trend report from Pentawards warns that these considerations need to be more than a "token nod". We spoke with John Glasgow, Co-Founder of Vault49, and Nicole Prefer, Strategy Director at Vault49, about what brands can do to continually embed diversity and inclusion in packaging design.
You were a judge for the 2021 Pentawards competition, which identified brands increasingly centring diversity and inclusion in packaging design. How have you observed this in your work with brands?
John Glasgow (JG): In general, we have seen a small uplift in packaging briefs that focus on stories from more diverse communities, collaborations with black celebrities, that kind of thing. What seems to be more common, with some of our clients at least, is to test the appetite for telling more diverse stories through LTO (limited time offer) innovations and local ingredients, launching them first to the local market already familiar with them. If the product is a success, they launch to a neighbouring region or consumers with shared culture, assessing that success before considering a global strategic rollout.
In branding and packaging design generally, I think the differing reactions to brand and packaging redesigns like Uncle Ben's (now Ben's Original) and Aunt Jemima's (rebranded as Pearl Milling Company) that were rooted in racism are interesting. On the one hand, these redesigns are going some way to address decades of perpetuating racist stereotypes.
On the other hand, for younger generations these brands aren't necessarily seen as racist, but actually as representation on the supermarket shelf. I came across a few posts on Instagram where people from the black community were pouring the Pearl Milling Company syrup into old Aunt Jemima bottles, for example.
In the last 18 months in retail, I have noticed more of a spotlight being put on black brands in the US, such as Uncle Nearest. Target, for example, is highlighting and dedicating more shelf space to black-owned or founded brands in stores and online, coinciding with Black History Month in the US.
Nicole Prefer (NP): In the UK there are grassroots initiatives, such as Black Pound Day, that are raising awareness for black-owned businesses, but their reach is still fairly localized and small scale. On the flip side, many leading retailers have signed pledges and are taking steps towards improving D&I and representation within their businesses, but the consumer-facing side of mainstream retail remains largely unchanged.
JG: The challenge, as I see it, is how do retailers support these brands throughout the year, not just during Black History Month? There are lots of things that these brands can do - collaborate with events at different points in the calendar year, create gifting campaigns around holidays, design LTOs that bring black experiences to life, etc. Social media can be a cost-effective tool for driving awareness and supporting retail activations of all of these.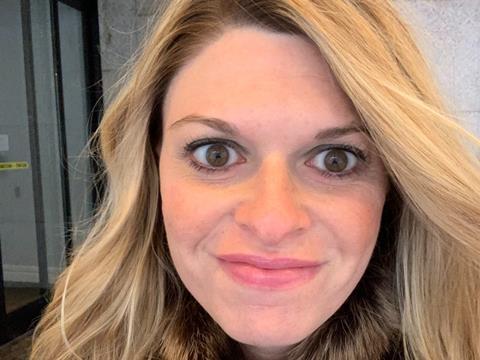 What do you think consumers are looking for from brands when it comes to diverse and inclusive packaging?
NP: I don't think it's new news that people want to see brands that are for 'them'; brands they really connect with, brands that represent who they are. The beauty, skincare and haircare categories are good examples.
Is this product too young (or too old) for me? Will it match my skin tone? Will this work for my hair texture? There is a lot of underrepresentation across these categories. Packaging can play a huge role in answering these questions for consumers, with the ability to turn people on or off in an instant.
With so many different definitions of what constitutes being 'beautiful', and 72% of US adults agreeing that society's idea of beauty is too rigidly defined (Source: Beauty Packaging), there is a huge challenge - and a huge opportunity - for brands to think and act more inclusively when it comes to packaging design.
JG: Brands are starting to join in. In 2020 Band-Aid, a Johnson & Johnson brand, launched a new range of diverse skin tone products to better embrace representation. It's a step in the right direction. And you definitely see more diverse and inclusive body shapes used in campaigns now than you did 10 years ago.
When it comes to packaging, it's more important than ever that brands don't become lazy and revert to clichés, stereotypes or generic iconography. Packaging needs to work harder to represent different races and communities authentically. Brands and their packaging design agencies need to think inclusive-first.
How can brands make sure that diversity and inclusion in packaging design is more than a trend?
NP: By understanding that this is not a trend, it is fundamental to any brand, in any category. Diversity and inclusion has to go beyond just packaging design. Brands need to have diversity and inclusion embedded within their brand values, and then expressed across all touchpoints, of which packaging is one.
JG: Exactly. I think a lot of brands need to take a look at themselves and how they represent diversity internally as well as externally. Be brave and transparent about the work that needs to be done within the business culture. Hire more people of colour. Have more diverse voices in the room and at the table. It's not just box ticking, greater diversity in your team will benefit the business and the brand, leading to more diverse ideas, innovations and products.
Looking at the bigger picture – what can the packaging industry do on a structural level to encourage diversity and inclusion in packaging design?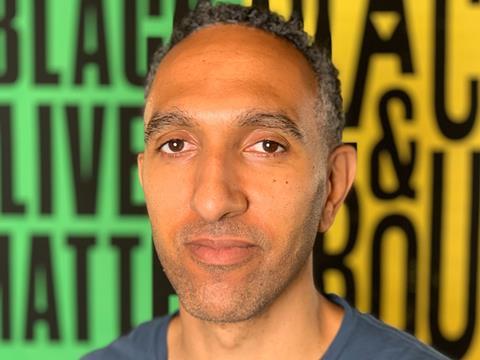 JG: Based on my experience (as a black man and Co-Founder of a brand experience and packaging design agency), it's rare that a design agency has a black person leading the business, and the reality is that it's not just a packaging or a design industry issue. It's a societal issue that spans most industries. There is a huge job to be done to change this.
Speaking in particular to the packaging design industry: we need more diverse thinkers, designers, typographers, illustrators, and people with every other skillset to enrich how brands act, and how they speak to more diverse sets of consumers.
We need to support those already in the industry, but we also need to work at grassroots level, going into schools and planting those seeds early on so that young people know that this industry exists, that there are future career options for them. Educate and inspire so they can see a path to success.
Are there any aspects of diversity and inclusion that you believe are still being overlooked in packaging design?
JG: The black and brown pioneers of yesteryear. We are starting to see the slow acknowledgement of some of these now through brands like Jack Daniels, who finally recognized Nathan "Nearest" Green as the brand's first master distiller (Source: The New York Times). More can, and needs to, be done.
Equally, who are the new wave of pioneers creating great brands today? How can we ensure that they get the recognition and success they deserve? Packaging design can be one tool in the brand experience kit that helps tell those stories and connect with people.
Going forward, what do you hope we will see more of with regards to diversity and inclusion in packaging design?
JG: From a personal point of view, growing up and living in cities in the UK and the US, you walk down the street and the sounds, the smells, and the people you come into contact with are made up of an array of different cultures and ethnicities. This experience is rarely reflected when you walk down a mainstream supermarket aisle, if at all. So there clearly is a huge job to be done through branding and packaging across FMCG/CPG, drinks, beauty, healthcare and beyond.
I said it before, but brands and their agencies need to be braver. Speak up, challenge one another to make sure that more diverse experiences are captured in the innovation process, when briefing a branding or packaging design project, at every stage.
Having more diverse input throughout the process should be applied across all categories, to all brands and products, and to all target consumer groups to truly reflect the world we live in.