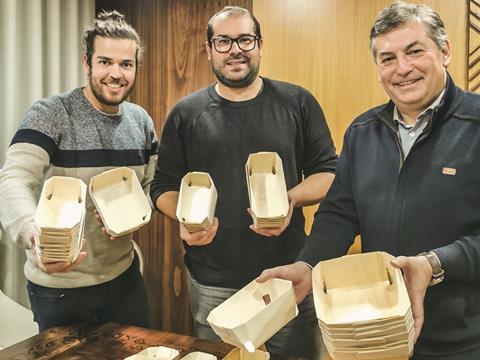 In our latest Rapid Interview, we speak to Ricardo Pinto, operations manager at Madeiras Afonso, about the value and resilience of wood, as well as the opportunities offered by the wood sector.
Your elevator pitch: introduce and sell us your company in no more than 280 characters.
We are a family-owned company that operates in wood trade, and its derivatives. Our mission is to add more and more value to one of the main resources of our planet - wood - based on a concept of circular economy and to the detriment of exhaustible resources and linear economies.
Where are your company's locations? Are there any specific challenges or advantages relating to your geographical location that you could tell us about?
We are located at Leiria city, central Portugal, Atlantic coast. Concerning the export market, we are on the far side of our European continent, which makes logistics more expensive. On the other hand, we are a "bridge" to Europe by maritime transport which brings us some advantages.
Tell us a surprising fact about the market you work in.
Wood resilience! There have been competing products, although much more polluting, such as plastic, metal, cement, etc. Even so, wood always regains its place in the market as a noble, sustainable, and renewable material. With a past and with a future. Let's plant more!
At Packaging Europe we like to watch trends and areas of innovation as they evolve. Can you tell us something we might not be aware of that is driving technology in your sphere?
The wood sector continues to be seen as outdated, especially in Portugal. Although the sector pays well, it is increasingly difficult to find manpower in forestry operations. Technologically advanced machinery allows us to overcome the lack of qualified labor.
What would you say is the biggest common misconception that you encounter in your business?
That people still think that the forest world is only for men! Including our organization, more and more women are working in the industry, not only on production lines but as operators of harvesters, forwarders, or truck drivers. In our office, the female gender is dominant.
If the wider packaging industry could be transformed in some way, what kind of change would you like to see?
That we could move towards what we seek to add to the sector. Look for innovative, sustainable, recyclable, or compostable products through inexhaustible resources. Thus, contributing for example to climate change, reducing litter in the oceans. Basically working for a better world.
…and how do you envisage your company changing the industry in the coming years?
I foresee that our core business gradually moves from operating in raw wood trading, to acting more and more as a wood processing company, increasing the value chain in our products and business. That's what we are doing with our magnificent wooden food packaging.