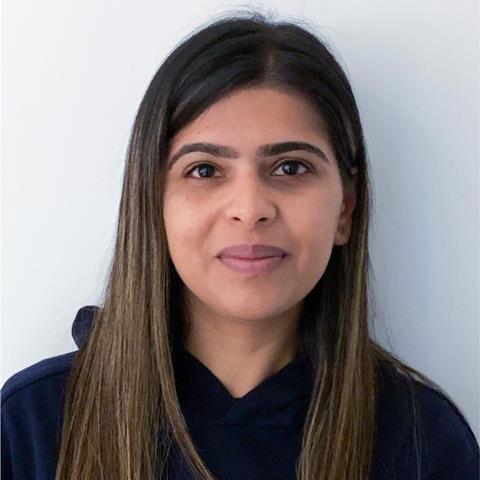 Businesses face a multitude of challenges as they search for sustainable packaging solutions. Apurva Munjal, a consultant at Ecoveritas, takes a deep dive into these challenges and explains how to make a success out of infrastructure, supply chains, data-driven decision-making, and innovation in this context.
Acknowledging the need for sustainability is one thing; understanding how to achieve it is another. Businesses in the packaging industry are facing difficulties and considering solutions to meet a growing need for a smaller environmental impact from their packaging.
Packaging is the most overt sign of a company's dedication to sustainability. However, enhancing material performance to protect goods is a difficult challenge in the journey towards circularity. Eco-friendly packaging must offer comparable performance in terms of robustness and durability to non-sustainable substitutes.
One of the key goals of the sustainable packaging movement is to decrease the quantity of packaging materials used for transporting and storing goods. However, cutting back on packing materials without giving them enough care can have unintended consequences.
Some packaging techniques that attempt to exchange one material for another cannot be applied before identifying an adequate packaging material. This is especially true of the protective materials used to prevent cargo from harm while it is transported.
Another issue is that sustainable packaging often costs more than traditional packaging. Even though the less expensive, non-sustainable alternative may be less costly up front, the businesses will not be able to afford its environmental costs in the long run.
However, it is also true that several factors will immediately affect the price of the sustainable choice. In most circumstances, the cost incurred may not be astronomical, but it is commonly more than with conventional packaging solutions. Customers may periodically feel like they are being overcharged for the same goods, which may result in a long-term loss of clients.
The type of material utilised, such as starch-based compostable and biodegradable packaging, will affect the cost of ecologically friendly packaging. The price of the greener option will initially increase due to a lack of well-established supply networks and manufacturing procedures and the absence of economies of scale. However, as time goes on and innovation happens, sustainable packaging can be created as a low-cost alternative.
We won't be able to achieve our environmental goals if developing and promoting sustainable packaging produces more carbon dioxide emissions than conventional materials. The relationship between the package and the item it protects must also be considered. As a result, sustainability standards must consider a product's and its packaging's full lifecycle.
The infrastructure is possibly the most crucial component to master. The circular economy cannot be established without the support of infrastructure for waste collection and processing. To maximise the benefits of reusable, recyclable, or decomposable packaging alternatives, they must be effectively maintained throughout their lifecycles and afterwards.
If reclaimed material replaces some of the conventional raw materials in the product, a new processing infrastructure will be required to handle the additional material stream. These upgrades often need substantial expenditures and investment. Logistics and supply chain changes may also be necessary for implementing sustainable packaging, which can be difficult to plan and carry out.
Additionally, it might be harder to meet demand when recycled content is used as a raw material in another supply line. Careful inventory planning is required to balance the supply and demand of two supply chains and avoid under- or oversupply. As a result, maintaining inventory costs go up.
The demand for sustainable packaging is uncertain, which is a major problem. A stable market cannot be created if the need for the product is not high enough. This further discourages producers from investing because doing so involves higher costs and risks, which increase the likelihood of instability.
Sustainable packaging is usually governed by several laws and regulations, some of which may be complex and location-specific. Businesses should be aware of the relevant regulations and standards to overcome this challenge and work with experts to ensure compliance, particularly the EPR scheme, the Plastic Packaging Tax (PPT) and the Deposit Return Scheme (DRS).
The question, however, remains: how can we overcome these challenges and re-think packaging and business models for circularity?
Some solutions call for supply chain transformation, while others demand intensive coordination and interaction with value chain partners to decrease risks or redesign products for best integration. High-quality data production, management, and exchange is a real option for using data to improve the sustainability of packaging. Incorporating recycled or recovered resources is the first and most crucial step on the long path to a circular economy.
Numerous initiatives are being considered to increase the number of recycled materials used in manufacturing, reduce waste, and use "second life" strategies for finished goods.
Instead of developing a new business strategy, most firms make small adjustments to their current supply networks to include circularity. This is because to execute the circular business model, a company's economic model must be changed, and new revenue streams must be introduced. Applying strategic circularity models is extremely difficult because additional activities and supplier networks expand the process.
However, new, creative business models are required in the circular economy context to close resource loops, slow the cycle, and narrow the loops through methods including improved customer experiences, long-lasting products, lengthened product lives, recycling and reusing materials, and resource efficiency.
A circular business model should allow for the creation of supply chains that can recycle or reuse the materials used to create products. Additional factors to consider when developing a circular business model include lowering the environmental impact of packaging, minimising operational waste, and more efficiently utilising expensive resources.
Design for recycling (DFR) is a technique that businesses use to modify their products and manufacturing processes to maximise the quantity of recovered materials suitable for building new products. A circular business model is only considered sustainable when the product's value can be monetarily recovered. The product may be recycled, increasing the value of the work and resources employed in its manufacturing, or it could be broken down into its component parts or raw ingredients.
A circular business model must contain creating, re-thinking, and redefinition tactics. Designing and producing packaging with the smallest potential detrimental environmental impact is a viable solution. If a design is to guarantee that the packaging complies with the shifting needs of the supply chain, circularity must be included from the start. All designers must follow circular design principles to increase the sustainability of packaging.
To assess the environmental impact of each design option, all packaging sites must also use circular design metrics. For instance, by developing plastics that use sustainable raw resources, the industry may quickly reduce its environmental impact and get closer to carbon neutrality. The company must use straightforward materials for customers to recycle when creating packaging.
By keeping product ownership, the company can lease or rent its products rather than sell them. Waste can be reduced by allowing customers to use the product as needed and then return it to the company for reuse.
Any circularity strategy must also be successful for materials and things to be traceable. Companies must concentrate on learning as they expand if they are to build a traceability strategy that promotes circularity. They need to make sure that they learn about the sector and comprehend its dynamism. They also need to choose meaningful collaborations and realistic ambitions. They must put their attention on learning as they go. Prioritising data and selecting the right technology are also crucial for the strategy's success.
Forming a network with partners across the value chain is essential to provide sustainable business models to generate circular ecosystems. Thus, innovation and collaboration can be key driving forces. Circular solutions are built on finding and using sustainable packaging materials, using both a local and global perspective while conducting strategic sourcing, and constantly searching the market for fresh, cutting-edge materials. To develop circular, resource-efficient business models, invest in R&D, and collaborate with like-minded businesses.
Authenticating and reselling a product on secondary markets can extend its life and create a potential for new business models. This will make it easier to evaluate the value offered when businesses collaborate with the appropriate platform and technology.
Instead of opting for the most sustainable packaging solution, businesses should understand the full lifespan of their products and select the materials most suited for them. Due to its capacity to identify potential environmental effects, quantify them, and identify areas for improvement, Life Cycle Assessment (LCA) can be used to assess the sustainability of flexible packaging. Businesses can choose the most sustainable by comparing the environmental effects of several flexible packaging materials or design options using LCA.
Instead of concentrating on the overall effects of plastic, LCA frequently compares plastic's environmental impact against alternative materials. Without comprehending the full ramifications of material substitution, shifting away from plastic as a major area of concentration runs the risk of causing environmental problems and failing to produce sustainable results. Additionally, a complete LCA often requires a lot of data, which makes it time-consuming and expensive.
Not all environmentally friendly packaging can guarantee the long-term integrity and quality of the products it holds. Businesses must consult experts and select packaging that provides the finest sturdiness and longevity at the most affordable price.
Behavioural change and consumer awareness must be included in a circular business strategy. Some customers might not be aware of or unwilling to pay more for sustainable packaging solutions. Educating consumers about the advantages of sustainable packaging and making it more accessible are two ways to address this issue.
It is obvious how important and valuable data may be to the circular business models and the accompanying decision-making. The ability of data to produce information and insight that can lead to better decision-making is viewed as a potentially significant source of societal and commercial value creation.
The increasing accessibility of data is also altering how corporations run. The circular economy requires a deeper understanding of resource flows and loops, their value, and environmental effects within complex value chains and networks. These phenomena also cross boundaries between players, industries, technological advancements, and the entire lifespan of goods and services. Data could be helpful when selecting how to adopt the circular economy, especially when considering this intricacy.
If you liked this article, you might also enjoy:
McDonald's Director of Sustainability in Europe on the company's approach to packaging sustainability
McKinsey on whether or not on-pack sustainability claims affect consumer spending
Perspectives from industry-leading experts on the EU's Packaging and Packaging Waste Directive revisions
A deep dive into the most important packaging sustainability trends and solutions