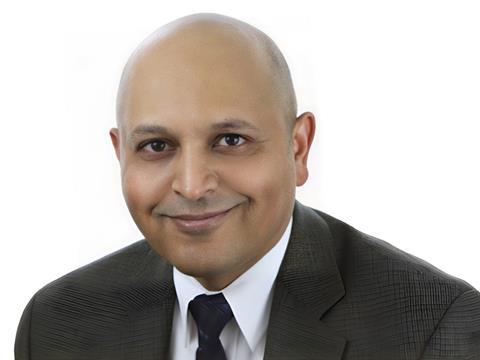 Nearly two-thirds of companies today regularly deprioritize sustainability in favour of resilience, according to Gartner research. We talked with Sabu Mathai, Research Director with Gartner's Supply Chain Practice, to discuss why – even in the current age of near-constant disruption – companies can gain an advantage by putting sustainability at the core of their business.
Facing a range of global strategic risks, we justifiably devote more attention and energy today to resilience than they did in a bygone age of supply chain stability. Yet the focus on resilience can complicate efforts to make measurable and valuable progress on sustainability. In the 2023 Gartner Balancing Sustainability and Resilience Survey, nearly two-thirds of companies (64%) say they deprioritize sustainability either during disruptions or for other long-term risks.
While turbulence and a lack of bandwidth contribute to this imbalance, so do perceptions that sustainability has marginal value to the business, or that sustainability and resilience are mutually exclusive rather than mutually reinforcing. Less than a third (29%) of supply chain leaders responding to our survey say that their internal business partners appreciate the connection between sustainability and risk management. Similarly, just 32% report that their internal business partners recognize a connection between sustainability and improved business performance.
On the contrary, as environmental risks intensify, the relationship between sustainability and resilience is deepening. Progress on sustainability addresses downside environmental risks, including from fast-moving changes in both environmental regulations and the environment itself (e.g., extreme weather, natural resource degradation). For instance, by addressing physical and transition risks from climate change, sustainability initiatives build resilience.
Downside risks are only part of the picture. Reaching for sustainability's opportunities, or upside risks, is crucial to securing a better future for the business. According to Gartner data, many supply chain leaders (59%) are concerned that delayed progress on sustainability could result in lost market share to present-day or future competitors. If they don't, others will — 52% of supply chain leaders say that competitive differentiation is a top factor motivating increased supply chain sustainability over the coming three years.
The convergence of sustainability and resilience puts a spotlight on operational and strategic exposure from environmental risks arising from or impacting supply chains. For instance, scope 3 carbon emissions make up most of organizations' strategic exposure to new rules and disclosure requirements governing carbon emissions.
Sustainability at the core, not at the margins
Gartner has identified an approach to balancing sustainability and resilience that leading organizations take today. These organizations "build-in" sustainability at the core and make it essential to an evolving business, rather than "bolting-on" sustainability at the margins where trade-offs are heavily stacked against sustainability. Companies that "build-in" sustainability are 3.7 times less likely than "bolt-on" companies to deprioritize sustainability for resilience even though they face nearly equal rates of disruption.
Better balance brings rewards. Build-in companies are 1.9 times more likely than bolt-on companies to have reduced their resource intensity year over year, and 2.6 times more likely to have increased offerings that advance sustainability objectives over the past three years.
Sensing sustainability's risks and opportunities for their business, build-in companies integrate sustainability into:
Supply Chain Capabilities and Network by envisioning a long-term transformation that takes sustainability and resilience as core design principles,
Jobs and Business Processes by changing job roles, providing staff with resources and training, and prioritizing critical business objectives to open bandwidth for sustainability,
Ecosystem Partnerships by sharing sustainability's benefits and burdens with competitors and value-chain partners, and
The Enterprise by making sustainability a key driver in their risk management processes, and demonstrating the rising costs of delayed progress on sustainability to other senior leaders.
Build Sustainability into enterprise risk management
Integrating sustainability into enterprise risk management is a crucial step to build-in sustainability at the core. Build-in companies are 5.0 times more likely than bolt-on companies to identify sustainability as a key driver in their risk management approach.
In today's transformative times, cross-functional visibility and enterprise coordination can prevent a flat-footed response to strategic risks of all sorts, including those related to the environment.
By building sustainability into enterprise risk management processes that regularly include sustainability experts, senior leaders can better identify, understand and respond to environmental risks. Leading build-in companies ensure that sustainability is integrated into their primary risk management frameworks and not treated as a separate consideration that is more likely to be shunted aside during times of stress or crisis.
By incorporating sustainability experts into the risk management process and ensuring sustainability risks are visible to stakeholders across the enterprise, organizations will over time build knowledge about sustainability's value to the business, as well as about sustainability more generally.
Supply chain sustainability is not an objective we can reach alone — measurable and valuable progress on supply chain sustainability requires an enterprise approach. The systems view of environmental risks gained from building sustainability into enterprise risk management can feed a whole-of-enterprise approach to sustainability, setting us and our business partners on a better path to sense and act on sustainability's growing risks and opportunities.
If you liked this article, you might also enjoy:
The L'Oréal approach to packaging sustainability
What steps is Apple taking to make its packaging more sustainable?
How did Brazil achieve its 100% aluminium can recycling rate – and can it be replicated in the EU?
Experts have their say on the EU's Packaging and Packaging Waste Directive revisions