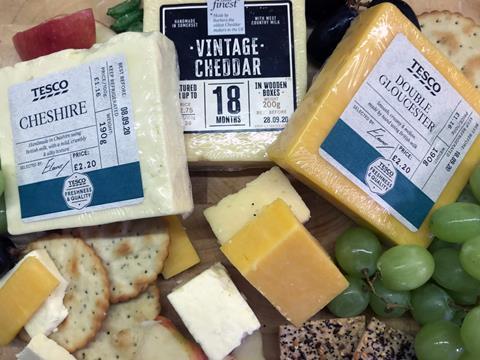 Late last year, Sealed Air launched a food-grade shrink film made from 30% post-consumer recycled flexible packaging, using film collected from Tesco stores. Stephanie Poole, the company's senior business development manager, tells us more.
You're a finalist in the Sustainability Awards 2022. Congratulations! To start off, could you summarise your entry in fewer than 50 words?
CRYOVAC® brand rBDF™ S10 Film is the first complex barrier, food-grade shrink film which is designed for the true circular economy. It contains 30% of CCR (Certified Circular Resin) content, and once returned to the supermarket is processed via chemical recycling back into the same food packaging material.
Why do you think the judges were impressed with your entry? Tell us about what is innovative about your project and/or about its impact on packaging sustainability.
This demonstrates that it is possible to convert hard-to-recycle flexible plastic back into packaging material suitable for food, with no compromise on the functionality of the material. Collaboration was essential to the success of this project - the development of this film was a result of cooperation between Sealed Air, Tesco, Sabic & Plastic Energy.
The used film was collected at Tesco stores, and chemical recycling was conducted by Plastic Energy to produce 'Tacoil', which in turn was taken by Sabic to produce PE resin which was converted by Sealed Air into rBDF S10 Film. Tesco nominated Bradbury's Cheese as their supply partner to launch this material and supply cheese packed in rBDF S10 Film back to Tesco.
This is a demonstration of a true circular economy; where Tesco customers are able to return the used rBDF S10 Film back to store for it to be recycled indefinitely. The packaging is recovered and the process starts over again. This innovative use of CCR in rBDF S10 Film is well-aligned with a circular economy that's aiming to lower waste and increase resourcefulness.
Subsequently, Sealed Air has developed an additional product - CRYOVAC® brand rBDF20M -with a reduced quantity of EVOH, so that the material is now compliant with OPRL Return to Front of Store for flexible film. This gives us the Ultimate Flexible Film: resource efficient, recyclable and containing recycled content and still protecting the food it is used to pack.
You're shortlisted for the Driving the Circular Economy category. What do you see as the key demands, challenges and opportunities in relation to driving the circular economy in packaging?
When we consider the waste hierarchy, the first priority is to reduce packaging weight wherever possible - without compromising on the functionality of the packaging - and to prioritise the reuse and recycling of plastics wherever possible.
CRYOVAC® brand rBDF™ S10 Film is ultra-thin – only 21 microns – however, it still retains all other features which contribute to extended shelf-life, thereby reducing food waste
With the drive to increase the recycled content in all packaging, it was important for us to demonstrate it is possible to incorporate CCR into thin gauge, flexible films suitable for food contact.