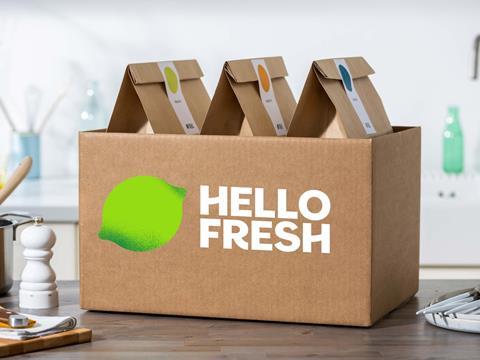 HelloFresh's Systematic Cooling Concept (SCC) was developed in-house with the aim of optimising the efficiency and thermal performance of the recipe box delivery service's packaging. We spoke to HelloFresh about the system, which is shortlisted in the 'E-commerce' category of our Sustainability Awards 2022.
You're a finalist in the Sustainability Awards 2022. Congratulations! To start off, could you summarize your entry, the Systematic Cooling Concept (SCC), in less than 50 words?
The Systematic Cooling Concept is an in-house built and innovative packaging solution which, amongst other aspects, ensures the packaging efficiency and optimal thermal performance stability of our products.
Why do you think the judges were impressed with your entry? Tell us about what is innovative about your project and/or about its impact on packaging sustainability.
We believe they were impressed by our entry because SCC is in-house developed and works perfectly well for our supply chain, as it develops our ability to be flexible and reactive as we grow our sustainable business and improve our performance in reducing food waste and safely delivering quality food to our customers everyday.
With this model, we can customize the quantity of ice per box. For that we are integrating different parameters into our validation process, as we are looking at 3-4 different parameters at the same time, including the daily outside temperature as well as the customer destination, allowing us to predict the exact amount of ice needed.
We have had a tremendous impact in Great Britain already. In the second half of 2021 we saved almost six million ice packs.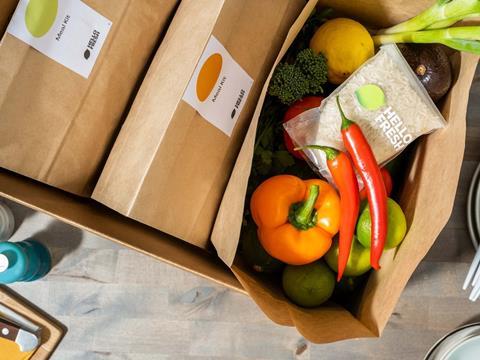 How has your innovation/initiative been received?
Internally and externally, we received great feedback for this innovation. The pilot, which rolled out in the UK, was a huge success, which is why we are planning on bringing the SCC to further markets, where we expect an even larger positive impact.
Sustainable packaging solutions are not only well received by our customers, but also crucial to meet our ambitious sustainability goals as a company. By the end of 2022 we want to reduce our carbon emissions by 60% compared to a 2019 baseline - and innovations like the SCC are the reason we are very well on track to achieving those goals.
You're shortlisted for the E-Commerce category. What do you see as the key demands, challenges and opportunities in relation to e-commerce in packaging?
There are several demands, challenges and opportunities for e-commerce in packaging, especially with the evolving industry and consumer behavior. For example, there is currently increasing demand for reusable and returnable packaging solutions, as it is more sustainable and has less environmental impact. Due to this increased demand, many companies are coming up with reusable solutions and the market for this is growing constantly, especially for the food industry. HelloFresh is exploring possibilities to integrate reusable and returnable packaging in our products and currently testing reusable boxes within a pilot project.
On top of that, one of the key elements for opportunities in relation to e-commerce in packaging is better customer communication, by educating and informing the customers about packaging innovations as well as recyclability and reusability of packaging, especially regarding the use of plastic packaging. Therefore, a big challenge is raising awareness for why some packaging is necessary and cannot be avoided to ensure food safety and quality.
The winners of this Sustainability Awards category will be announced at a dinner taking place at the Sustainable Packaging Summit in Lisbon on 13th-14th September 2022. To attend the ceremony, register here.