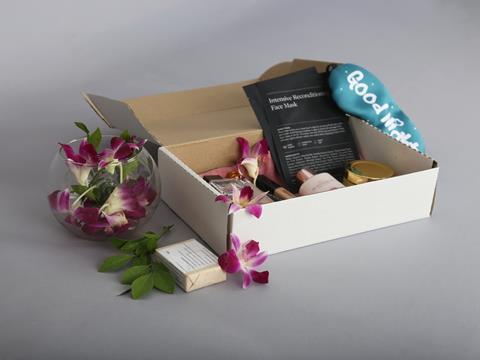 envoPAP's envoBOX, which is made from discarded agricultural fibres and offers a carbon footprint saving of 28% compared to virgin wood fibre boxes, is a finalist in the E-Commerce category of the Sustainability Awards 2022. We spoke to the company to find out more about the solution.
You're a finalist in the Sustainability Awards 2022. Congratulations! To start off, could you summarize your entry, the envoBOX, in less than 50 words?
The envoBOX is an innovative product made using discarded agricultural fibres that would otherwise be burnt. It is the perfect blend of durability, printability and sustainability, with third-party certified carbon footprint savings of 28% compared to conventional boxes made using virgin wood fibres.
Why do you think the judges were impressed with your entry? Tell us about what is innovative about your project and/or about its impact on packaging sustainability?
Let's face it, boxes are used by every industry in some shape or form! The judges have possibly found three things impressive about the envoBOX. One, its simplicity: our usage of a completely organic, previously overlooked and easily regenerative raw material. Two, its performance: in spite of being made using agro-fibres, it is tipped to retire boxes made using virgin (wood) fibres. Three, its circularity: complaint with 4 end-of-life streams (recyclable, compostable, biodegradable and marine-degradable), the envoBOX will return safely to nature after usage and enable its users to play a direct part in climate conservation.
How has your innovation/initiative been received?
The envoBOX has drawn appreciation from every set of stakeholders we have, across the globe. Our partners who have tested it were most impressed with its durability and printability despite being made using agricultural waste fibres. As is the case with most of our products, people couldn't believe the envoBOX has zero virgin fibres!
The sheer amount of carbon it saves and the positive impact it has had on the farmers at the start of our supply chain is also worth mentioning. Brands are eager to start using the envoBOX and also keen on exploring co-development opportunities to solve the environmental crisis through sustainable packaging.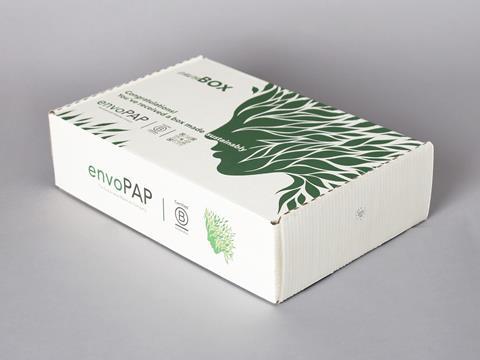 You're shortlisted for the E-Commerce category. What do you see as the key demands, challenges and opportunities in relation to e-commerce in packaging?
The global e-commerce market is expected to be worth $5.55 trillion by the end of 2022, the global packaging market size is currently in excess of $1 trillion, and within that, sustainable packaging accounts for approximately $280 billion. As the world becomes increasingly consumerist and sustainable, the demand for all the mentioned sectors will continue to grow. Both governments and consumers are demanding greater environmental accountability from companies. Legislations like the UK's recent Plastic Packaging Tax are accelerating packaging innovation and there lies a great opportunity for sustainable packaging companies.
Currently accounting for less than 30% of the global packaging market, sustainable packaging is pegged to grow progressively and we are already seeing a spike in the number of companies using alternative materials. These companies also have an opportunity to make their stance on climate change very clear by choosing sustainable and high-quality materials. The challenge lies in the lack of climate awareness and that people are still not taking the warnings of the UN IPCC seriously enough. We need to stop the production of virgin plastic as soon as possible and try to repurpose all the existing plastic in the world, while we innovate tirelessly to deliver a day where plastic becomes a relic of the past.
The winners of this Sustainability Awards category will be announced at a dinner taking place at the Sustainable Packaging Summit in Lisbon on 13th-14th September 2022. To attend the ceremony, register here.