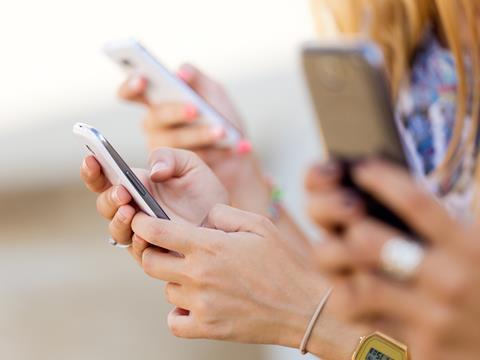 Naomi Stewart, Marketing Manager at Easyfairs, looks at how a consumer's age affects their attitudes towards product packaging, and why we should get out there and design for "Generation Alpha" now.
Just when you're getting to know Generation Z, a new generation is emerging, likely changing the marketing landscape even more.
The first generation to be born entirely in the 21st century — in a fully digital world, Generation Alpha is also expected to be the largest generation in history, comprising over 2 billion people by 2025. It's little wonder that brands must get in tune quickly and stay there.
They have refined tastes when it comes to the products they consume. They are deeply concerned about climate change and plugged in regarding tech. Authentic and transparent, they seek out sustainable solutions with long-lasting quality.
Packaging is too often a well-taken portrait of how we live now, but increasingly brands are looking to the future. That's why we must welcome Gen Alpha with open arms; packaging is one way to do that.
We've been expecting you.
Generation Alpha (born 2010-24) is the most materially endowed and technologically literate generation ever. But how do we create product packaging to help them live their best lives?
As Generation Alpha matures, they will seek ways to learn more about the products they purchase. Expect them to be the generation that most strongly emphasises sustainability and environmental consciousness. Gen A consumers are more likely to buy a product based on naturally sourced environmentally friendly packaging, safely obtained and returned to the planet.
That's why minimising packaging elements, shifting to recyclable components, ditching virgin plastics, and encouraging shoppers to reuse packaging materials are non-negotiable. And while you're at it, making sure these efforts are visible on the pack is also a must.
Understanding and targeting specific demographics is vital in effective packaging design. For Generation Alpha, packaging design incorporating technology and interactive elements, sustainability, and personalisation, can be highly effective in driving sales. They are receptive to the intentional expression of less rather than more. Nowadays, the elements that require obsessing over are quite different.
Investing early in understanding and building loyalty within the cohort will pay off for brands as this predicted wealthiest generation grows.
Since its inception, Generation Alpha has been the target of relentless marketing, pushing an agenda of societal issues. They are also the first generation unwilling to accept anything less than a personalised product purchasing approach.
They are a generation that is pivoting towards change. A generation that will only purchase from companies where they know what their money is going towards.
Consumers expect so much more from brands than just physical products. Premium products need to wrap service, meaning, and engagement around an authentic consumer experience, and digital and social media can open up a canvas of possibilities.
How does a product speak to a consumer? Does the product solve their problem or make life easier?
Brands of every size can learn more about this demographic through the way they interact through product packaging. They can then use this knowledge to personalise their interactions with consumers and ensure they're serving content and products that appeal to them the most.
Standing out for the right reasons
Packaging matters and it matters more than ever.
To stand out on screen or retail shelf, a packaging design can no longer just hold a mass appeal but must take aim at the generation most likely to buy your product. The most innovative generation, Gen Alpha, will look for CPG brands that match their level of innovation.
Being late to trends is disastrous. They seek brands that are first and never follow.
They're also watching you. They're taking note of the business practices that fuel your brand and asking whether you're part of the problem or the solution.
The best way to break through is to look for opportunities to share details about your brand's story, challenges, and background. The most dependable way to create a message worth sharing is by aligning with the consumer's values and interests. And the good news is that Generation Alpha is less likely to be 'tricked' by brands making false promises or glorified claims. They have deemed that honesty, transparency, and consistency are necessary traits in themselves and the brands they purchase from.
This generation learns by doing, with an average attention span of 8.25 seconds. They use abbreviations and short, powerful phrases to communicate, combined with multiple but short, subtle, and very clever transaction moments in a day. The key will be to design interactively, empathetically, and intelligently.
Gen Alpha is the most culturally diverse and globally connected generation, meaning they profoundly understand the world's diversity in design and core values. With an appetite for simplicity, engaging scenarios, and hushed, refined colour pallets, sophistication is written into their DNA. This means marketing, and therefore packaging, will likely change in unexpected ways.
London's vibrant home for packaging innovation and design will walk you through that immersive process, where the right materials and shapes are matched to the desired sensory cues that trigger a positive response in the consumer's mind. From material research to manufacturing and finishing processes, the two-day, four-sector showpiece events are designed to help luxury brand owners leverage the potential that materials have to fine-tune the perceived value of the packaging design and, therefore, the brand.
With Gen Alpha talking back, advertising, marketing, and brand communications will no longer be a one-way street.
Thankfully, London Packaging Week's credentials in breaking down what the next 12 months and beyond have in store for the world of package design, branding, and material innovation, are second to none.
Gen Alpha is showing wisdom, precociousness, and social awareness that we haven't seen before. And since they're the future of everything, every business owner should be paying attention.
If you liked this article, you might also enjoy:
The Lidl approach to packaging sustainability
How did Brazil achieve its 100% aluminium can recycling rate – and can it be replicated in the EU?
Experts have their say on the EU's Packaging and Packaging Waste Directive revisions
A deep dive into the most important packaging sustainability trends and solutions