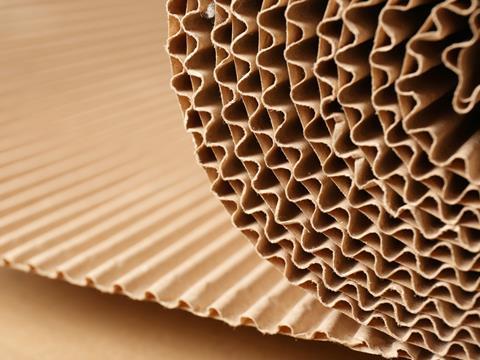 How attractive are UK paper packaging manufacturing plants to investors? Neil Osment, Managing Director of paper packaging industry analysts NOA, tells us more.
Recent years have seen increased merger and acquisition activity within the corrugated market, especially in the UK, which makes it stand out from the rest of Europe.
Players big and small - some from within the paper packaging sector itself and others from outside (mainly venture capitalists) - have come into the market, as UK sheet plant manufacturers have changed hands or been part of a growing trend for investing in up-and-coming businesses. But why is this?
One factor is Brexit, which introduced trade barriers and restrictions on import and export between the UK and other European countries. To avoid these costs and restrictions, some ambitious companies and industry "early adopters" from mainland Europe have invested directly in the UK, to ease inter-trading between the European investor and the UK manufacturer.
Similarly, Covid has had an impact on trade and conditions within the supply chain. The pandemic has encouraged go-ahead businesses to invest in having a presence in the buoyant UK corrugated market, to ease efficiency between the UK and mainland Europe.
Thirdly, investors have bought into the UK because they have customers in the UK. Quite simply, they want to be right up close to their customers to ensure they are delivering the best service. While the availability of products and raw materials has become very stretched, being right there with your customers is a place where serious advocates of customer service want to be.
Finally, and perhaps most significantly, corrugated converters in the UK are seen as an attractive investment. The marketplace is growing, profitability has improved significantly in the last eight to ten years, especially over the last 18 months. Investors wanting to see a great return on their capital are seeing UK sheet plants as a good proposition.
So, why has profitability grown? There are a number of factors. One is down to professional recovery of cost increases over the last 12 to 18 months (as the price of paper rose during the pandemic, so margins were recovered, therefore ensuring consistent and ongoing profitability). At the same time, efficiency improvements and increasing use of automation have helped UK sheet plants to reduce costs and enjoy rejuvenated profit levels.
Buyers of UK sheet plants have ranged from large multinationals like Smurfit Kappa, to smaller privately owned companies, all seeing the opportunity for increased market share, a strategic extension to their product offering to customers, or simply for increased profitability from this UK market sector.
Smurfit Kappa, which strategically has grown its portfolio of small, local producers of corrugated, has increased its share of the UK sheet plant market over the last three to four years.
Early adopters of the investment opportunity from within the sector include Klingele, Schumacher, Modern Karton and Zeus Packaging. These companies have either invested in sheet plants, sheet feeders or paper mills to feed into the UK corrugated market.
However, interest in investing in the UK corrugated market extends beyond the paper packaging sector. There are the more traditional investors, venture capitalist, who have spotted this growing activity for great returns and want to get a piece of the action! The promise of excellent returns is proving too tempting. And anyone needing reassurance about profitability should just look at the strategic planning from, and the rising share price of, Smurfit Kappa, which acts as a bellwether of the state of the market. A rise in stock market value over the last 18 months is a sure sign that people are in favour of their strategic planning.
So, will this activity continue? At NOA, we believe it will. We know of businesses in Europe, the Far East and America which already have their eye on the UK sheet plant market and, indeed, the European market, which is beginning to mirror the attractiveness of the UK market.
We may be going into a recession, and interest rates may also be rising, but there are still investors out there looking for opportunities; the sheet plant market is just such an opportunity – in fact, we'd go so far as to say it is a European hotspot.
With the direction of travel encouraging shareholders, investors and packaging stakeholders towards paper products and away from plastic materials the market is well set for growth. Add this to the recent rise of internet shopping and home delivery, all needing paper packaging to ensure successful deliveries, it ensures the sector is a high achiever for sustainable products and ripe for investment.
The impact of the Ukraine/Russian war plus an inevitable recession may have a short-term impact, of course, but the sector has been consistently growing over the last five years and we predict this will recover in 2024 and continue at around 2% per year for the next three to four years after that.
So, we have an attractive market, with great long-term growth prospects and some eager investors wanting to ride that wave of growth – so far, so good. But then comes the question of supply. The demand is there – are the resources there to meet this demand?
Again, taking the temperature of the sheet plant production market, we'd say yes.
We know of several business owners who are investing heavily in both sheet feeding and paper manufacturing in the UK. Although the UK has a very healthy trade in selling Old Corrugated Cases (OCCs) to European papermills, after many decades of reliance on non-UK mills, there is a resurgence in UK paper making, led by SAICA, with its world-class recycled papermill in Greater Manchester. Along with other, newer investors, the UK is well set for self-sufficiency in recycled containerboard paper supplies.
This just leaves us with the final question, are UK sheet plant owners ready to sell (either in their entirety or for partial investment) in their businesses? The answer? You bet! With another recession looming, those business owners are minded to consider sensible offers that enable them to leave now rather than go through another Seventies or Nineties style slump.
To prove the point, and in a very recent move, the Corrugated Case Company of Chesterfield in Derbyshire has been bought by Tri-wall UK, part of the Japanese global packaging group, Rengo.
To wrap up, here's a cautionary tale. We know of a machinery owner – NOT a sheet plant owner – who was offered more than €40m for his business and he decided not to sell; he felt he could squeeze a little more from the large, multinational buyer. He missed his chance, and (now in his 70s) he's still working hard to ensure he has enough invested in his pension fund.
We're pretty sure that sheet plant owners are more pragmatic. They are open to offers, and now is the time to approach them. And, for any investors out there wanting some intel, we can certainly point them the right way.