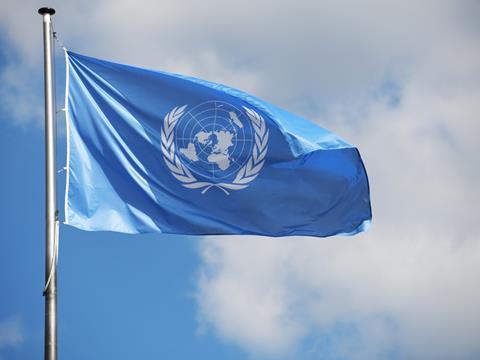 Last week, the United Nations released a roadmap that outlines the changes it believes are required to end plastic pollution and create a circular economy. The document preceded discussions that are taking place in Paris this week on the subject of creating a legally binding 'global plastics treaty'. Robert Lilienfeld, founder and executive director of sustainable packaging think tank SPRING, gives his views on the report.
UNEP, the United Nations Environment Program just sent out a press release entitled "UN roadmap outlines solutions to cut global plastic pollution". Here's the first paragraph:
"Plastic pollution could reduce by 80 per cent by 2040 if countries and companies make deep policy and market shifts using existing technologies, according to a new report by UN Environment Programme (UNEP). The report is released ahead of a second round of negotiations in Paris on a global agreement to beat plastic pollution, and outlines the magnitude and nature of the changes required to end plastic pollution and create a circular economy."
First, let's deal with the non sequitur in the room: end plastic pollution and create a circular economy. Why are plastics being singled out here? And how will ending plastic pollution create a circular economy? What exactly is plastic pollution? How prevalent is it? How does it compare to other forms of pollution in terms of environmental degradation, human health, ecosystem health, cleanup costs and potential, etc.?
Why isn't this statement something more along the lines of "optimize source reduction and circularity in order to reduce litter, landfilling, greenhouse gas generation, and virgin material use"? Further, a circular economy shouldn't be a goal. It should be a strategy that helps lead to a goal, something along the lines of "minimize all types of waste in order to allow the Earth and its variety of ecosystems to remain healthy, vibrant, and sustainable".
For the sake of discussion, let's define plastic pollution to be litter, both on land and in marine environments. In reality, litter reduction is not dependent on circularity systems, unless the systems include the carrots and sticks needed to prevent the true cause of littering — people.
No amount of recycling, EPR, deposit laws, etc. will reduce litter in the developed world. And without actual solid waste management infrastructures and similar consumer regulation in the developing world, no real progress will be made there either.
As my SPRING associate Chris Lynn pointed out to me, this report relies on global government mandates, rather than financial incentives, to create change. A key problem here is that companies and even countries can weigh the cost of mandated fines against the expectedly enormous costs of meeting the mandates, and decide to pay the penalty rather than make the required changes. Wouldn't it be better to use taxes and other levees to create a desired path of least economic resistance?
Finally, if we are to worry about one issue that needs to be driven by global action, this one is not at the top of my list. Reducing greenhouse gas generation, driven by strategies and tactics that dramatically increase energy efficiency and decrease fossil fuel use would be a more worthy objective — especially if one wants to see significant progress by 2040.
If you liked this article, you might also enjoy:
McDonald's Director of Sustainability in Europe on the company's approach to packaging sustainability
McKinsey on whether or not on-pack sustainability claims affect consumer spending
Perspectives from industry-leading experts on the EU's Packaging and Packaging Waste Directive revisions
A deep dive into the most important packaging sustainability trends and solutions