German machinery manufacturer Rovema has set up its own series of events - the Rovema Customized Experience at the company's headquarters in Fernwald in Germany.
The event series kicked off in March with a day focused on packing coffee "efficiently and sustainably", featuring partners Hatzopoulos, Südpack and Wipf. Visitors were able to listen to a series of talks and watch machinery demonstrations. Hatzopoulos discussed the potential of its X-Cycle recyclable coffee packaging solutions, WIPF explained the importance of degassing valves for high quality coffee, and Südpack talked about how recyclable monocomposites for optimal product protection could reduce both the weight and the carbon footprint of coffee packaging.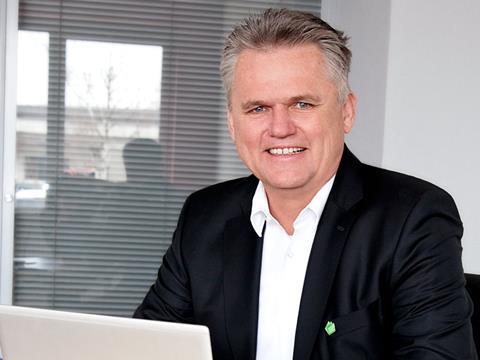 At the event, Elisabeth Skoda sat down with Rovema's CEO Christoph Gusenleitner, CSO Florian Lude and CTO Ingo Hamel to discuss packaging trends and developments in the area of materials and machinery, challenges and opportunities and the benefits of a collaborative approach.
Starting on a broad level, what are the key challenges facing the packaging industry, and in particular machinery manufacturers in 2023?
Christoph Gusenleitner: Over the course of the past few years, we have seen an enormous dynamic together with our customers, having to deal with volatility, uncertainty, complexity and ambiguity. To name just a few of these challenges in the packaging industry: Changing consumer preferences due to Covid-19, increasing demand for sustainable packaging, which has been a trend for several years already, inflation of raw material prices, supply chain disruptions, workforce availability, working preferences, secondary inflation and wages, and price management. We have to tackle a lot of changes and competing issues. Accepting this volatile environment means that we have to drive down our lead times in all of our processes to gain speed in all aspects of our business, reduce throughput time, make our decision processes more agile and accelerate innovation.
Innovation is driven by two main factors - sustainability and flexible automation. Sustainability hinges mainly on the provision of sustainable packaging materials, and managing sustainable production. Automation solutions are addressing our customers' needs for increased OE, productivity and lesser use of spare workforce. We at Rovema are confident that with these purpose-driven solutions, we are spot on to help our customers to solve some of their key challenges.
What are your thoughts on the proposed revision of the EU legislation on packaging and packaging waste?
Christoph Gusenleitner: There are several aspects to this. In terms of reusable and refillable packaging, clarification is still needed in terms of logistics and hygiene requirements, especially around food packaging. I think in time we will have clarified the complexity and have better visibility of the real impact.
Ingo Hamel: Another requirement, i.e. having all packaging materials recyclable by 2030 will not be an issue. As you've seen at today's event, whether it is plastic or paper, the industry is in good shape and offers solutions to fulfil this requirement. One part of increasing the number of recycled materials used, will be legislation and standards which apply for materials in food contact. A second part will be improved recycling methods, even chemical recycling. I'm looking forward to seeing these new materials.
You're not exhibiting at interpack this year- what was the motivation behind this?
Florian Lude: We consider ourselves customer focused, and want to highlight the message that it is about their products, not our products. We've valued the exchange with our customers for the past decades at interpack, but we decided to change direction by bringing our customers' products centre stage.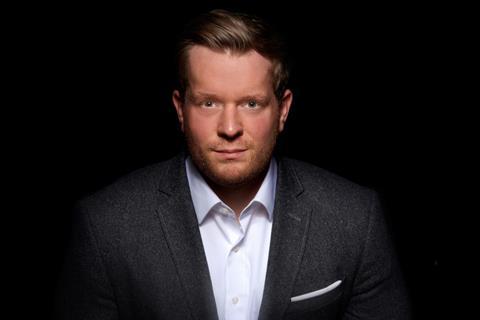 Christoph Gusenleitner: To build on that, we need to increase the frequency and the cadence of in-depth discussion with our customers, and with this set up we have a much better environment to do this than at trade shows.
Zooming in on the topic of coffee, the focus of the event in March, what are the particular challenges of filling and packing coffee?
Ingo Hamel: Coffee needs protection with high-barrier materials and good seal integrity. At today's event, our material suppliers Hatzopoulos and Südpack can guarantee the same shelf life on recyclable materials as they can on old-style PET/aluminium/PE materials. The machines are able to seal tight bags to fulfil supply chain needs. Tight bags, residual oxygen content and of course giveaway are the biggest challenges, all of which we can all handle. Our machines make it possible to get the longest weld times, high sealing force and we combine it with the right jaw serration.
How important is a collaborative approach to Rovema, using for example Wipf's degassing valve and Hatzopoulos' X-CYCLE film or Südpack's recyclable monocomposites – how did you work together to produce the best solutions?
Ingo Hamel: We do a lot of work with our partners at our technical centre. We invite our customers to come here when they want to change from classic material to new materials for example, and provide them with a platform where they can work in a test lab environment, doing seal integrity tests, whether it's vacuum decay, bubble bath, tensile testing or microscopic testing.
Collaboration is an important part of the process. Two years ago, we counted how many tests we did, and we did over 140 tests of sustainable alternative packaging materials.
Have you noticed a change in what packaging materials are requested by customers – and what are the challenges of working with these different materials?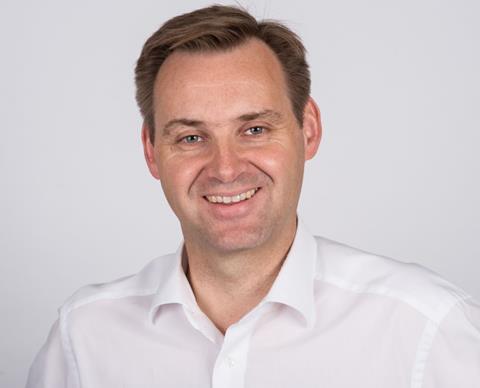 Ingo Hamel: Which material is commonly recycled, whether it's mono PE or PP, or what paper and barrier material mix is considered recyclable can vary from country to country and even region to region. Customers still ask for composite solutions as well, but we have seen a shift where a lot of consumers ask whether a machine is ready to handle recyclable solutions in the future. Of course legislation is changing, so these composite solutions will fade out fairly quickly. Many of our customers are striving for paper. It has a great natural touch and feel, but is it always the best option, looking at the carbon footprint? Sometimes the answer is no. But as mentioned before, a lot depends on the waste stream or recycling streams in different countries. Paper is a big topic for us when it comes to packaging pasta, for example, but not for coffee.
Florian Lude: No single material has been requested more than others – material specs and recyclability are really the most important factors.
How do you work out with your customers what the best material is for each application?
Florian Lude: We have our experienced sales force and our project engineers, technical experts, who work hand in hand with the engineering and design department, and they are experts on applications, technical materials, and on the products that our customers pack. We already know the capabilities of our machines, but we need to understand what is required for our product to be packed well, so that it stays fresh for a long time. It's a consultation process – we sell a solution, not just a machine.
What trends do you see at the horizon in the packaging industry, and how will Rovema cater for them?
Christoph Gusenleitner: Sustainability will be the dominating topic, and we think it already has become mainstream. The obvious key factor is to make sure that what we offer to the market is this sustainable, and work on improving it even further. We want to make sure our solutions are "enkelfähig", i.e. that what we deliver to the market is still sustainable when our grandchildren are grown up.
Along with that, other megatrends that will sustain are work force availability, the ongoing war in Ukraine, inflation and wage inflation that goes along with that. Linked to that, automation, system engineering and entire packaging systems are strongly in demand.
Florian Lude: For us, it's about the products and the customers. We need to understand, what the products of tomorrow are. For example, we see major shifts in nutrition globally, away from meat towards vegetarian and especially, as well as a move away from sugar, at least in the Western world. We need to understand how the products we'll pack tomorrow will be different to the products we pack today.
If you liked this article, you might also enjoy: