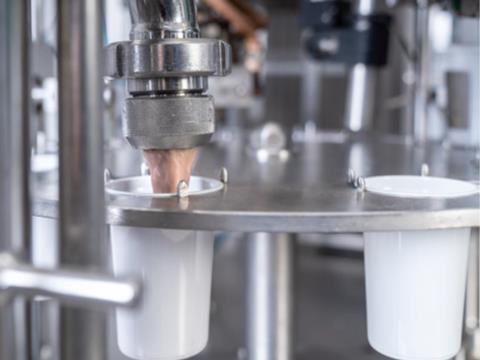 As a result of a collaborative project between Greiner Packaging, PET-MAN and Starlinger Visotec, school milk in Upper Austria is now packaged in cups made entirely from recycled PET (rPET).
Every day, around 36,000 children in Upper Austria are supplied with fresh school milk products such as fruit milk, drinking yoghurts, or school milk cocoa.
"To carry through the origin idea of the regional and sustainable product to the packaging, we thought about how to make it so that the cups are 100% recyclable and reusable," explains Markus Neudorfer, managing partner of the sheet manufacturer PET-MAN.
"The new rPET cups consist of 100% recycled, unprinted rPET mono-material and can be recycled over and over again into 100% food-grade cups," says Alisa Schröer, who is responsible for circular economy projects at Greiner Packaging.
According to the companies, recycling the cups requires less energy than reprocessing reusable glasses, for example, and produces less waste. The school milk farmers take the used cups back with their next school milk delivery. This reportedly results in over 30% less CO2 emissions compared to reusable glass bottles.
"The cups are collected, washed and shredded. The shredded material, known as flakes, are then cleaned and processed using Viscotec technology. This rPET material will again be used to make cups for food packaging," says Herbert Hofbauer from Starlinger Viscotec.
The entire production and recycling loop of the school milk takes place in Upper Austria. The cows graze on local pastures and the fresh milk is bottled directly by the school milk farmers and delivered to the schools.