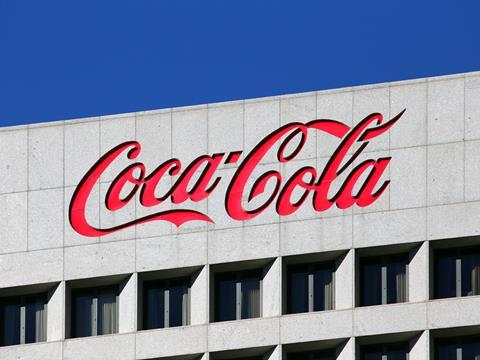 Today, The Coca-Cola Company, Colgate-Palmolive Company and Unilever have joined the Anheuser-Busch InBev (AB InBev) 100+ Accelerator, an initiative that aims to fund and pilot sustainable innovation in supply chains.
Launched in 2018, the 100+ Accelerator is a global incubator program that works to solve supply chain challenges across water stewardship, circular packaging, upcycling, sustainable agriculture and climate action. Over the last two years, the program has accelerated 36 companies in 16 countries.
Tony Milikin, chief procurement, sustainability and circular ventures officer at AB InBev, said: "We are absolutely thrilled to have The Coca-Cola Company, Colgate-Palmolive and Unilever join us as founding partners in the 100+ Accelerator."
"Together, we are striving to supercharge adoption of sustainable solutions by funding and accelerating fantastic innovations that will change the world by making all of our businesses more sustainable. Sustainable business is smart business, and we are working to solve huge problems that no one company can handle alone. With our combined global reach, we can accelerate progress towards a more sustainable future."
In addition to funding pilot programs, the 100+ Accelerator provides 'hands-on' support to startups by assigning dedicated teams to help test out their new technologies in a large global supply chain.
AB InBev hopes that the addition of The Coca-Cola Company, Colgate-Palmolive and Unilever will expand this approach and further establish the value proposition of its 100+ Accelerator brand and mission.
Brian Smith, president and chief operating officer of The Coca-Cola Company, said: "Sustainability is foundational to how we conduct business and shape our strategies."
"We are committed to working with partners including innovators to bring more sustainable solutions to market by leveraging our size and scale. We are pleased to be a partner of the 100+ Accelerator."
Applications for the third cohort of the accelerator are open now until May 31 at www.100accelerator.com.