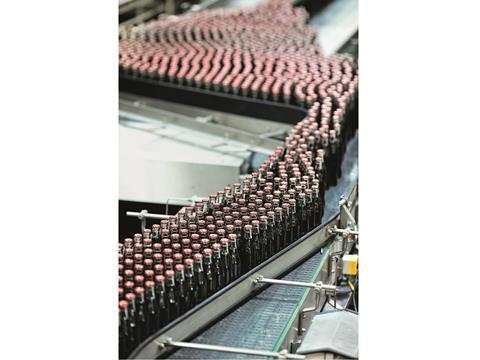 Joe Franses, VP of sustainability, CCEP
How do you view the respective merits of reuse and recycling of packaging?
Encouraging the collection, reuse and recycling of our packaging is integral to achieving our vision for a world without beverage packaging waste. It's why we are trialling this new circular Loop model, why we're partnering with companies like Loop Industries and Ioniqa to test new technologies which can turn post consumer plastic into food-grade recycled PET and why we're leading marine and coastal clean-up activities like our Mares Circulares (Circular Seas) initiative in Spain.
Loop is unique in bringing together a wide range of consumer product companies and is a great example of strong industry-led collaboration. We also know that partnerships like this will be critical if we are to achieve our world without waste vision. That's why we have signed up to other industry led partnerships like the UK Plastics Pact and The French National Pact on Plastic Packaging.
Should we also regard Loop in the context of the growth and evolution of e-commerce?
The increasing consumer trend towards online shopping is presenting both opportunities and challenges for retail brands. But, the growth in e-commerce makes services and products much more accessible to consumers, and this means that encouraging them to re-use and recycle is more important than ever. Loop is a great example of how e-commerce is now being used to make it even easier and more convenient for consumers to reuse and recycle. We are adopting a test-and-learn approach using our historical know-how on returnable and refillable glass bottles and our work with Loop will help us to complement our other existing packaging formats.