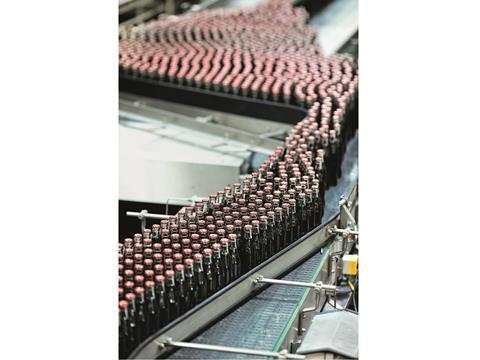 Libby White spoke with Joe Franses, VP of sustainability, CCEP in anticipation of the launch of its Loop trial.
CCEP will take part in partnership with Carrefour- using its iconic 33cl glass bottles. With a dedicated team managing the logistics of the trial, it will start in May 2019 with 5000 consumers in the Paris area. For this phase of the project, CCEP will offer Coca-Cola, Coca-Cola Light and Coca-Cola Zero Sugar, all in refillable glass bottles. Following the trial the service will then be made available on a wider scale as part of the Carrefour home delivery platform for the Paris region.
What was CCEP's thought process around the impetus to join Loop?
Loop is a new innovative shopping system which provides an alternative to single-use packaging. Being part of the Terracycle Loop platform with Carrefour will enable us to provide consumers in France another way in which they can purchase and enjoy our products.
It is really important that all of our packaging can be collected, reused or recycled. It's all part of our determination to achieve our vision of a world without beverage packaging waste and ensure that our packaging does not end us as litter or polluting our rivers and oceans.
Within our business we already use many different types of packaging, including plastic bottles, cans and both refillable and non-refillable glass bottles. The Loop initiative provides an opportunity for us offer our iconic glass bottles, and ensure that they can be collected, cleaned, refilled and reused alongside other durable packaging as part of an innovative new circular shopping format.
How does Loop fit into CCEP's broader perspective on sustainability and its commitments?
Managing the sustainability of our packaging is one of the most critical issues facing our business. The vast majority of the packaging we use is fully recyclable – and in many of our countries a high percentage of our plastic bottles and cans are already collected and recycled back into new bottles and cans. However far too much of our packaging still ends up as litter at the roadside or polluting our rivers and oceans. This has to change.
As part of our sustainability action plan with The Coca-Cola Company – This is Forward – we have set ambitious targets to collect 100 per cent of our packaging, to ensure that our 100 per cent of the packaging we use is recyclable and to ensure that 50 per cent of the plastic we use in our bottles comes from recycled plastic.
We are also determined to use our brands to encourage people to recycle and enjoy our products in a sustainable way. Being part of Loop is just one of the many ways in which we are working to deliver on these commitments.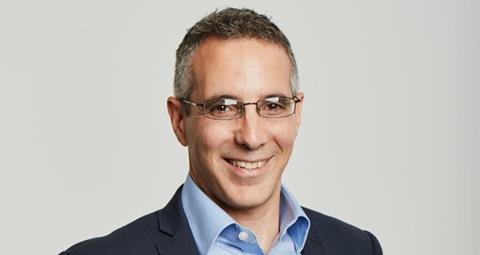 Joe Franses, VP of sustainability, CCEP
How do you view the respective merits of reuse and recycling of packaging?
Encouraging the collection, reuse and recycling of our packaging is integral to achieving our vision for a world without beverage packaging waste. It's why we are trialling this new circular Loop model, why we're partnering with companies like Loop Industries and Ioniqa to test new technologies which can turn post consumer plastic into food-grade recycled PET and why we're leading marine and coastal clean-up activities like our Mares Circulares (Circular Seas) initiative in Spain.
Loop is unique in bringing together a wide range of consumer product companies and is a great example of strong industry-led collaboration. We also know that partnerships like this will be critical if we are to achieve our world without waste vision. That's why we have signed up to other industry led partnerships like the UK Plastics Pact and The French National Pact on Plastic Packaging.
Should we also regard Loop in the context of the growth and evolution of e-commerce?
The increasing consumer trend towards online shopping is presenting both opportunities and challenges for retail brands. But, the growth in e-commerce makes services and products much more accessible to consumers, and this means that encouraging them to re-use and recycle is more important than ever. Loop is a great example of how e-commerce is now being used to make it even easier and more convenient for consumers to reuse and recycle. We are adopting a test-and-learn approach using our historical know-how on returnable and refillable glass bottles and our work with Loop will help us to complement our other existing packaging formats.