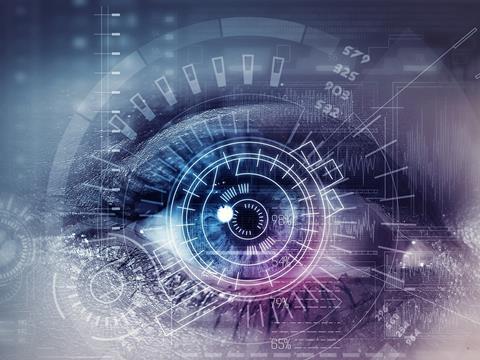 Digital channels are all the rage in marketing, but in the CPG industry, POS materials remain as important as ever.
Even with staples such as in-store displays, there's still room to innovate and optimise. Smurfit Kappa, one of the leading providers of paper-based packaging solutions globally, and EyeSee, one of the fastest growing behavioural research companies, joined efforts to analyse hundreds of different designs to discover the best practices in this area using behavioural methods – remote eye tracking, virtual shopping, reaction time measurement. The aim of the study is to explore how shoppers really respond to displays.
Smurfit Kappa has developed design guidelines for effective displays based on the research with over 60,000 shoppers, 50 specialised designers from all over Europe, which then EyeSee has analysed. The range of studies comprise of around 400 POS materials with over 60,000 shoppers in 15+ countries worldwide. The main takeaway is that there is no one-size-fits-all recipe but that the design of the display should reflect the promotion it's made for.
Libby White spoke to Daragh Wall, Smurfit Kappa's European Display Director and Sanja Čićkarić, EyeSee's Account & Insights Director to discover more.
LW: Can you explain how you are able to measure what consumers see, how they interact with a display, and how it may influence whether they purchase a product? Please explain the difference between your conscious and subconscious methods.
SC: Influencing shoppers is not easy given that most decisions are made in-store, they only spend but a few seconds per category, scan products in a split second and decide what to buy subconsciously based on processing of available options. Conventional research methods based on conscious, rational and verbalisation (alone) are simply not enough for understanding consumer behaviour, given that up to 80% of decisions are made spontaneously on a subconscious level. Ogilvy famously said: "Consumers don't think how they feel. They don't say what they think and they don't do what they say."
To understand the shoppers' decision-making process in each phase, in this study we analyse the three steps of the path to purchase – attraction, engagement and conversion. These translate to seeing the display, liking it and buying the product, which was measured using a combination of conscious and subconscious methods.
Remote eye tracking tells us where the consumers are looking at, what the general gaze pattern is, and which elements are seen first. Survey gives an insight into their opinions and preferences, while virtual shopping puts customers in a real-life shopping environment and provides insights on sales, category growth and market share. Facial coding can offer a glimpse into consumers' emotions, while reaction time measurement determines the connection between a brand and a certain attribute.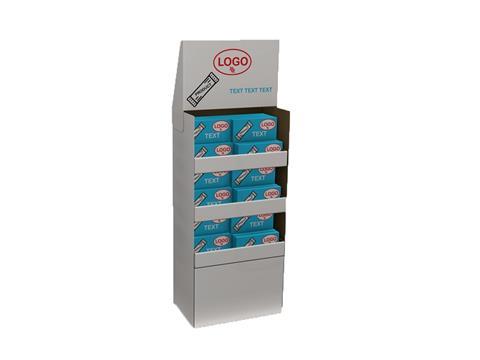 Our framework sheds light on:
1. Stopping power – the number of shoppers who noticed the display;
2. Share of shoppers – the number of shoppers who buy the product;
3. Likability – evaluation of likeability;
4. Brand perception – evaluation of brand perception on a 5-point scale.
How valid is virtual shopping as a method for testing customer experiences?
SC: Virtual shopping is very effective in measuring purchase intent. EyeSee's virtual shopping method recreates the instore environment and shelves making the test as close as to reality as possible. Responders browse and complete test thus allowing us to collect and interpret data. Though you can try to measure purchase intent with a 7-point Likert scale, that will only give you a 0.2 correlation with purchase behaviour. In contrast, virtual shopping boasts a 0.8 correlation.
Each method gives glimpses into one or more aspects of consumer behaviour. Any combination of methods give insights with higher predictive value, which is why we often pair virtual shopping with eye tracking (to measure visibility) and survey (for likeability).
LW: What guidelines do you generally set for brands with regards to your research process and the results of your findings in order for them to achieve optimum shelf appeal? How important is it for brands to follow guidelines when it comes to point of sale? Can this approach be confining with regard to standing apart and 'thinking outside the box'?
DW: As noted before, there is no one-solution-fits-all, rather the display should be designed to suit the type of activation planned. For example, a display for a price or seasonal promotion should be quite different to a display for launching a new product on the market.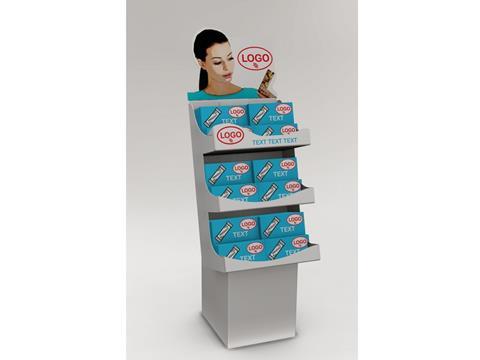 Are optics the most important when it comes to display? Do haptics and consumer experience also play as big a part? How important is it for brands to consider the material, structure and finish of the display?
DW: Companies often make the mistake to overlook the structure of the display and only focus on the graphics. In fact, these features should synergistically contribute to the effectiveness of this marketing tool.
Having that in mind, achieving the highest visibility for POS displays is not the key issue, because the very nature of displays is to be more visible than regular aisles. Making the most of that visibility is what matters. Even for retailers adhering to the "clean store policy", companies should still use the opportunity to optimise the variables open to them.
All parameters – size, structure and graphics – can be tested separately to determine their individual impact. For the most objective results, it is recommended to exclude branding, as some consumers will opt for their favourite brand regardless of the display design.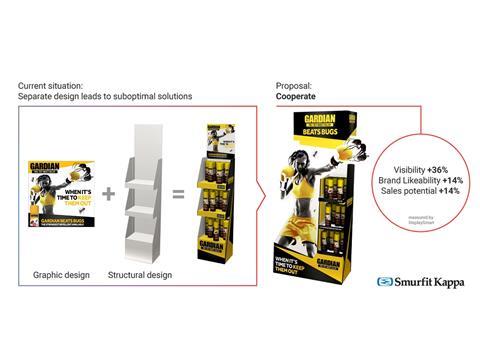 Can you highlight any important discoveries from the use of online eye tracking and facial coding with regards to how consumers interact with packaging?
SC: When it comes to displays, their main function in fact is to attract the gazes of the shoppers to the product/brand and evoke special reactions. They do this primarily by standing out from the environment. Therefore, it is crucial to always have in mind what is going on around – if the category/shelf is too colourful, too "loud" than the display will attract the attention by being more "quite" – less colours, less text, and other elements. This of course goes against the first impulse and general opinion that "more is more".
What can we expect to see from the future of in store display?
SC: Although they are a POS classic, innovation in displays is still an important topic when it comes to in-store advertising. While their basic function is to stock and promote products, they can make a true difference in attracting attention and increasing conversion. When utilised well, in-store displays can boost product visibility by more than 20%; on the other hand, suboptimal displays can squander 25% of their potential.
DW: From what we have observed so far, the displays are sophisticating their functionality. Marketers are increasingly paying more attention to (1) clearly defining purpose and function of the display, (2) understanding the in-store environment and (3) knowing their target audience.
In a wider cultural sense, more attention will be invested in the actual materials displays are made of. With the rise of recyclable, environmentally friendly expectations among population, these aspects of the display will also impact on general brand perception.
Learn more from Smurfit Kappa & EyeSee's webinar on-demand.