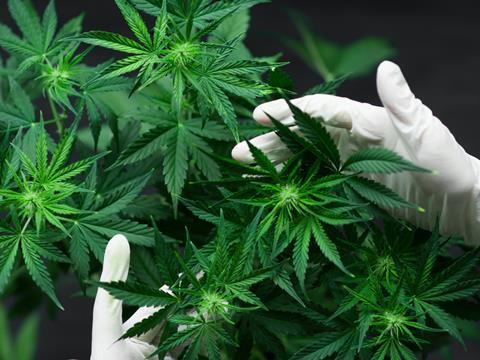 Medicinal cannabis as a treatment for acute illnesses and ailments such as chronic pain, epilepsy, multiple sclerosis, liver disease and cancer is still in its infancy, but already the prospects for this emerging scientific field look promising.
As a sector, the global cannabis extract market is expected to be worth $23.7 billion by 2025, thanks to legislation becoming more relaxed in major economies around the world, the rising popularity of "lifestyle" CBD products, and increased public and medical awareness around cannabis' therapeutic powers.
However, like traditional medicine, cannabis-based treatments can be potentially life-threatening if a child accidentally ingests concentrated doses.
In this article, Rich Quelch, global head of marketing at Origin, a designer and manufacturer of pharmaceutical packaging, looks at the role that packaging is currently playing in the field of medicinal cannabis to keep young children safe.
---
The first line of defence
Parents have a responsibility to keep dangerous products or medicines out of reach of children. But this should be the second line of defence, not the first. As an industry, we must invest in packaging design to keep children safe.
There are different standards for CRP depending on which territory you are in:
BS EN ISO 8317:2004: the international standard covering re-closable packaging for any contents.
16 CFR 1700.20: the American regulation covering re-closable and non-re-closable packaging applicable to both medicines and non-medicines. It has recently been adopted by other countries as a standard.
BS EN 14375:2003: the European standard covering non-re-closable packaging for medicines.
BS EN 862:2005: the European standard covering non-re-closable packaging for non-medicines.
However, despite these regulations, there is a preparedness to await regulatory obligation before introducing protections.
This begs a question: why aren't pharma and CBD manufacturers pushing themselves to meet a higher standard of social responsibility when they have the means available?
A regulatory landscape in flux
Unlike traditional medicine, the regulatory framework for cannabis products and their packaging varies greatly from country to country.
In the UK, minimum requirements are expected of manufacturers of cannabis-based products including the name of the product and declaration of active herbal ingredient; content and ratio of THC and CBD; route of administration; instructions for use, "keep out of reach and sight of children" warnings and the expiry date.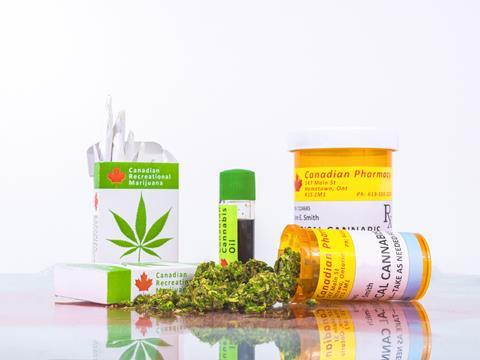 When it comes to non-licensed lifestyle CBD products like oils and gummies, any claims around medical benefits for lifestyle CBD products are a no-go. CBD is only considered medically beneficial when given in clinical doses and any measurable amount of THC in a product requires a license.
However, as the popularity of these products spikes, it's likely these minimum requirements will be expanded to protect public safety and become enforced by law.
Going above and beyond
Every year, child-resistant packaging design is becoming smarter, with more innovations hitting the mass market.
Twist-off caps continue to be the market leader, but as manufacturers compete, we're seeing design innovations including caps that integrate measuring beakers and use sustainable materials.
There is also a shift towards non-re-closable designs which provide the peace of mind of offering a higher level of protection to the medicine, plus providing a longer shelf-life.
Packaging for CBD products should never be designed to resemble a product aimed at children, such as a toy or packet of sweets. Manufacturers must also label CRP clearly, using complete terms like 'child-resistant packaging' rather than abbreviations.
Dark colours, like amber glass, are a popular choice for oil products, acting as a suitable platform for labelling products. Oil products are typically dispensed via a pipette-style 'dropper' and manufacturers are innovating the dropper design to integrate the two-motion pinch-and-twist cap mechanism in a way that prevents child access without compromising functionality.
Ziplock bags are another popular advancement; a single-entry design that requires mature dexterity to slide a zipper open to access the contents. The bags can easily be opened and re-secured by adults but provide a barrier to entry to children. Many designs even include a flap that covers the zipper when the bag is closed, disguising the entry point as an added layer of security.