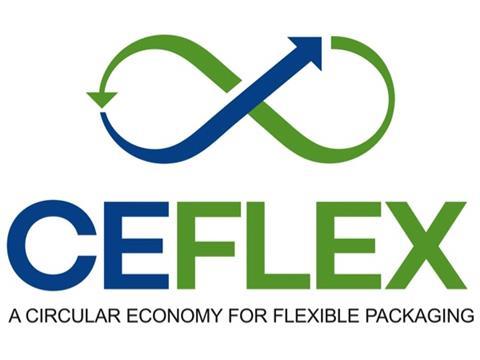 The 2025 regulatory and brand owner targets are approaching almost uncomfortably fast. With its Quality Recycling Process, CEFLEX is focusing on driving the end market applications for flexibles recyclates to help the industry meet these vital goals.
We hear a lot about the potential for chemical recycling of plastics – but realistically, it will be a long time before this becomes a commercial reality. The infrastructure for mechanical recycling, on the other hand, is already in place. According to CEFLEX, it's a matter of 'unlocking the full environmental and economic potential' of this technology.
Collaborating together in the Sustainable End Markets workstream, Quality Recycling Process envisaged by CEFLEX stakeholders aims to deliver recycled polymers for more higher-value end market applications than are currently commercially available. A new e-booklet draws on interviews, presentations and processes to explore and profile the process from several perspectives and give insights from those who have rigorously tested its potential.
Speaking about the potential of this process from the brand owner perspective, Gareth Callan, PepsiCo Sustainability Packaging Manager, R&D, said: "The Quality Recycling Process is enabling us to engage with multiple organisations to achieve the common goal of a circular future for flexible packaging. Through the process we hope to see scale sorting and re-processing of packaging materials which will help make recycling more economically feasible. In addition we are hoping to see advancement in the sorting process to ensure more packaging materials can be identified and redirected to a second use."
The CEFLEX workstream is now moving forward into industrial trials to build the business case for investment in the infrastructure which it says can leverage this process into a mainstream solution to keep the materials in the economy at the highest value possible.
The Quality Recycling Process Action Team run the technical 'proof of concept' for household collected post-consumer flexible packaging Post-Consumer Waste (PCR) which demonstrates:
Recycling back to a wider range of non-food flexible packaging is possible – including more demanding applications through mechanical recycling via the Quality Recycling Process.
The Quality Recycling Process produces film grade quality rPE and rPP polymers appropriate for non-food flexible packaging by applying near infrared (NIR) sorting by polymer and color, followed by hot washing and extrusion with extra filtration and deodorization.
As a 'real breakthrough', film grade recyclates for natural rPE and all color rPP can be obtained at good product yield and quality and with mechanical and processing properties (i.e. film extrusion process) which make these materials suitable for replacement of virgin polymer grades.
Data from industrial trials running in 2020-21 will assess the economic viability of the process and a business case for investment in necessary infrastructure.