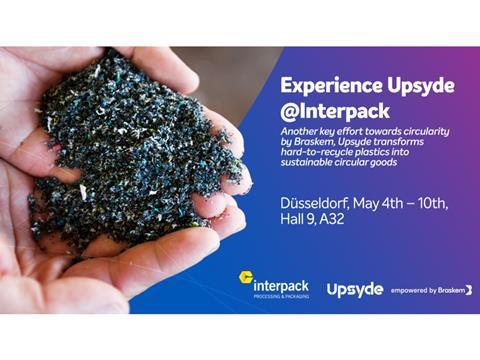 Imagine a world where waste is a thing of the past and every resource is used to its fullest potential. Braskem is proud to introduce Upsyde, a joint venture by Braskem and Terra Circular.
Upsyde sets in motion a creative and disruptive model of dealing with hard-to-recycle plastic waste, or in other words, plastics that are conventionally too difficult or costly to process. Through a patented "waste-to-parts" technology, sustainable circular goods are produced, creating shared value for partners, and delivering economic and sustainable benefits for business and society.
With initiatives such as Upsyde, Braskem shows its commitment to using the full potential of resources and driving the shift towards a circular economy. Upsyde will make a significant contribution to Braskem's macro-objectives of creating a more sustainable future by acting today.
Alexander Van Veen, managing director at Braskem & Upsyde, reinforces why Upsyde is relevant: "The plastic waste problem is urgent and, more than ever, solutions that deliver immediate results towards circular economy are crucial. With Upsyde, we invite retailers, brand-owners, and other relevant stakeholders to become our partners by contributing to circularity today. Upsyde is looking for partners that want to increase their consumption of products with recycled content. Upsyde brings to action the commitments of Braskem, right here in Europe."
To get to know Upsyde and its products, visit us at interpack between 4th and 10th of May. Braskem and Upsyde will be sharing booth 32, at hall 39.
Upsyde. Circular thinking. Sustainable making.