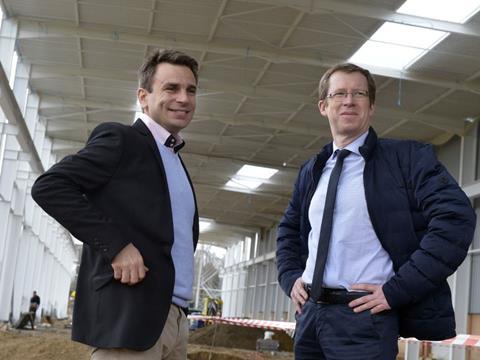 BOBST is expanding its factory in Bron, France, and will open a new Competence Center in 2018.
In September 2018, Bobst Lyon will open its Competence Center at its Bron site near Lyon. The construction of this new 114-meter long demonstration facility spanning 2,000 square meters, began in October 2017.
For the first time, Bobst Lyon will have its own showroom dedicated entirely to its equipment. Customers will be able to come and learn about its full production lines in real operating conditions. BOBST engineers and technicians will also use the Competence Center to improve their own skills and develop innovative new machines.
"The Competence Center will play a key role in Bobst Lyon's future business activities," Emmanuel Roquet adds. "This strategic investment was made to develop our staff's expertise in cardboard converting processes. In our industry, added value is measured not only in our capacity to build robust, accurate and efficient machines, but also in the service solutions we offer to support our customers and their use of our equipment."
The next phase of the project to expand the Bron site is already scheduled to start this summer, with the construction of a building designed to bring together the whole subsidiary's administrative staff as of early 2020.
Operating in the Lyon region since 1923, Bobst Lyon employs 750 people and manufactures high-tech equipment. Its packaging machines combine flexographic printing, die-cutting and in-line folding-gluing capabilities. They can produce cases from sheets of corrugated board in a single pass at a rate of up to 33,000 boxes per hour.
More info: