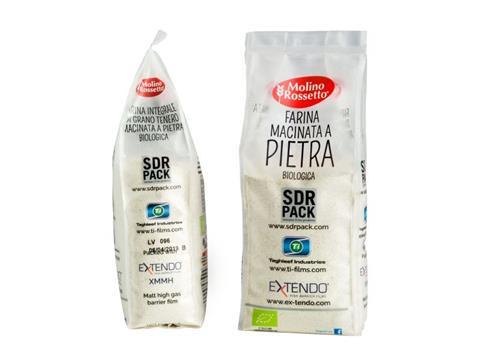 With food protection high on its agenda for 2018. Taghleef Industries (Ti), is set to present its innovative and creative products developed for this sector at two key European exhibitions in March 2018 - CFIA in France and ANUGA FOODTEC in Germany.
With the theme, 'Better Taste - Less Waste' Ti's global focus and three pillar strategy is food protection, sustainability and recyclability.
• CFIA (13-15 March 2018) Rennes, France – Stand: Hall 4, Stand C70
• ANUGA FOODTEC (20-23 March 2018) Cologne, Germany - Hall 8, Stand C18/D19
Food ProtectionAmong the specialized BoPP film range, Ti will present its expanded range of EXTENDO® high barrier products, which extends shelf life by protecting foods against mineral oils - with benefits to logistics and distribution – while preserving their aroma and taste. The result is a 'best-in-class' film designed to keep food fresh, extend shelf life and reduce food waste. Thanks to the mono-material solutions design, EXTENDO® films integrate the concept of eco-design which is one of the principles of the circular economy.
Taghleef will also present NATIVIA® range including transparent, white voided and metallized films developed using bioplastics derived from renewable sources (polylactic acid) thereby safeguarding the environment and offering more options at the end of the life cycle. They will also offer films with enhanced seal integrity, which are ideal for accurately preserving food products.
Sustainability & Recyclability
As a world leader in the development of leading-edge film technology, Tl has developed intelligent and creative substrates for food packaging and protection. A key priority for Taghleef is to reduce the environmental impact with attention to recyclability. The company offers bio-based films and mono material solutions offering an alternative to other substrates such as coated films, aluminium foils, etc. which can make a remarkable contribution to the sustainability of modern packaging.
Mario Molinaro, Business Unit Director - Flexible Packaging Europe says, "We believe an important part of our role is to educate the stakeholders and provide solutions that not only satisfy consumer demand but meet the world's need to look after our planet. We are delighted to be attending both important exhibitions. Taghleef films will be attracting significant attention as they answer the present directives of circular economy and food protection."
More info: