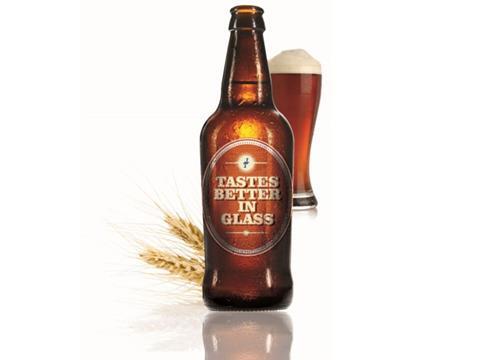 The craft beer sector is booming in Italy, so the new CRAFT BEER ITALY conference and exhibition in Milan is an ideal opportunity for Beatson Clark to showcase its products and services.
Beatson Clark is a leading UK manufacturer of glass packaging and already makes beer bottles for a number of breweries, including Drive Beer and Birrificio Antoniano in Italy, Brooklyn Brewery in the United States and BrewDog and Robinson's in the UK.
The company, which was founded in South Yorkshire in 1751, will be exhibiting on stand B08 at CRAFT BEER ITALY on 22nd and 23rd November 2017.Alongside demonstrations of embossing techniques and samples of standard and bespoke beer bottles, Beatson Clark will also be running a pub quiz and inviting brewery representatives to win a free trial pallet of glass or free sample mould equipment for their own customised bottle.
CRAFT BEER ITALY is a new conference and exhibition focusing on technologies, raw materials and marketing for the craft beer industry staged by the organisers of BrauBeviale, the annual drinks trade fair which takes place in Munich.
A conference featuring professional education and training courses will form the core of the two-day event at the Talent Garden Milano Calabiana, which is set to attract start-ups, established breweries, home brewers, beer sommeliers and distributors.
"The craft beer sector is growing exponentially across the world, and while the US and the UK are leading the way other European countries are now getting on board," said Charlotte Taylor, Marketing Manager at Beatson Clark.
"We already work with two craft breweries in Italy and we're looking forward to meeting many more at this exciting event.
"As well as water, barley, hops and yeast, all brewers need beer bottles! We have an outstanding range of bottles in our general sale range that are perfect for small breweries, including our new champagne-style 500ml and 330ml Skittle bottles.
"For breweries with a larger budget we have an expert team of in-house designers who can create stunning bespoke designs for customers.
"And we can even add embossing to our standard bottle shapes to reduce the overall cost of a unique bottle."
More info: