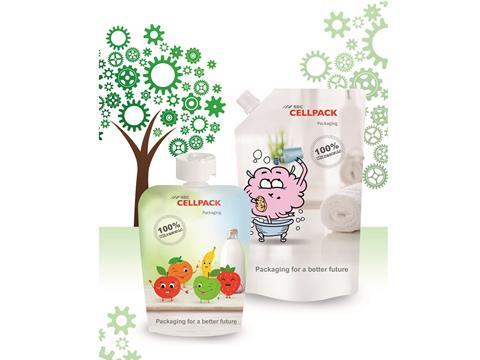 By autumn 2019, BBC Cellpack Packaging will expand its production site in Illfurth, France, with state-of-the-art ultrasonic technology for the manufacture of resealable stand-up pouches for baby food, beverages and cosmetics. BBC Cellpack Packaging is the first company in the field of flexible packaging solutions to realize the entire manufacturing process for stand-up pouches using ultrasonic. By using this technology, BBC Cellpack Packaging will completely convert production to recyclable monomaterials and significantly reduce carbon emissions.
The trend is towards disposable convenience packaging. Individually portioned, resealable, hygienic, light and flexible. However, the market's requirements for the recyclability of single-material packaging are difficult to meet using conventional thermal processes. The ultrasonic technology used by BBC Cellpack Packaging, on the other hand, offers excellent possibilities for processing recyclable monomaterials. The ultrasonic sealing additionally reduces material consumption thanks to the narrow seams.
In future, the company will be able to manufacture recyclable stand-up pouches for a variety of products such as baby food, beverages, cosmetics and detergents in an energy-saving and cost-effective matter in large volumes. Depending on the application, the bags hold quantities from 0.1 to 1 litres and can be fitted with a childproof closure.
With the switch to ultrasonic technology and the future production of recyclable flexible packaging solutions, BBC Cellpack Packaging is currently implementing the European Commission's strategy of making all plastic packaging on the EU market recyclable by 2030.