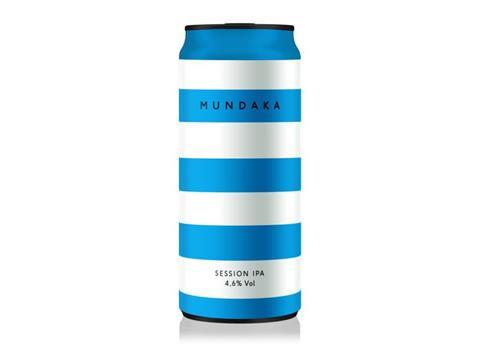 In response to the continued demand for new European can size formats, Ball Corporation, has partnered with independent Italian craft brewery, CRAK to produce Super Sleek© and premium, eye-catching designs for their craft beer range.
Following its victory as Italy's "Brewery of the year 2018" at Unionbirrai's "Beer of the Year" competition, CRAK worked with Ball to create the best container for their beer.
Produced at the Ejpovice plant, the cans use Ball's 40-centilitre format and Matte OV finish with total black ends, resulting in a Super Sleek©, exceptional product. The range's three designs, including Giant Step, Guerrilla and Mundaka, reflect the premium quality of CRAK's products, characterised by their perfume and aroma to ensure they reach the customer as fresh as possible.
The 40cl format corresponds to the "Italian pint", finding the perfect compromise between being not too small, but also not so big that it cannot be used for those who want to try a selection of beers at once, making the can the perfect format. A 360° design canvas also means the customer is aware what they're drinking and who they're supporting from the first to last sip. Protecting the beer from light and oxygen, the can also ensures ultimate preservation, and its lower weight optimizes space on shipments to reduce pollution.
Claudio Franzolin from CRAK said: "Our goal is to make sure that everyone who drinks our beer can experience it as if they drank it in the brewery, for this reason we have chosen the can that guarantees a better conservation. The fact that the cans are easily recyclable and highly sustainable for the environment further cemented our choice, as emphasized by the 'Metal Recycles Forever' logo printed on each can."
A spokesperson for Ball, added: "CRAK brewery presented a new opportunity for the team as we see more and more brewers opt for new size formats, to cater for new market segments. The finished product for CRAK is unique, striking and really demonstrate the capabilities and design finish that Matte OV can offer, so consumers spot them easily on shelf."
The drinks were launched last February and are available in pubs, beer shops and restaurants in Italy and throughout Europe.