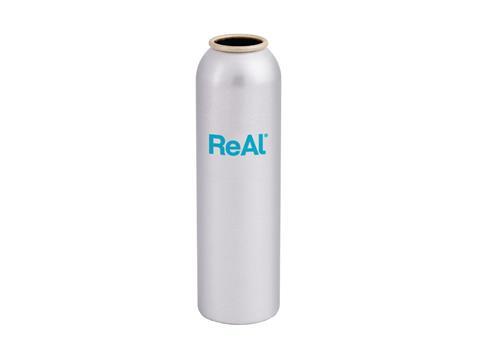 Today, Ball Corporation and EN+ Group's Metals segment RUSAL announced an exclusive partnership to incorporate "ultra-low carbon" aluminium in the slugs and impact extruded containers manufactured by Ball.
The aluminium produced by EN+'s Metals segment uses inert anode technology and renewable energy-based smelting, which reportedly generate 85% less CO2e compared to the global average for aluminium production.
Inert anode technology produces oxygen instead of the traditional carbon anode, which produces CO2. Meanwhile, EN+'s Metals segment's aluminium is produced in a smelter that uses the company's own renewable, hydroelectric power.
Senior director for sustainability, innovation and business development, Jason Galley, argues: "Aluminium is the perfect material for a circular economy because of its high value, and the fact that it can be recycled endlessly without loss of quality. Few people realise that 75% of all the aluminium ever produced in the history of mankind is still in use today.
"With demand for aluminium packaging increasing around the world, we need to focus on mitigating any environmental, social and governance (ESG) impacts related to that supply. This is why we collaborate closely with suppliers such as EN+'s Metals segment to achieve responsible sourcing."
Sylvain Brisseau, vice president of Ball Aluminium Technologies, states: "Our ambition is to keep pushing the boundaries of innovation in aluminium packaging, together with partners like EN+ Metals segment.
"Ultra-low-carbon aluminium is one of several levers that Ball uses to significantly reduce the carbon footprint of its aluminium slugs, cans and bottles. Our ReAl sustainability platform allows us to also reduce the weight of our packaging, and incorporate recycled content."
Steve Hodgson, director of sales and marketing for EN+'s Metal segment, adds: "Our partnership with Ball Corporation represents the future possibility of sustainable aluminium products that go beyond our current low carbon capabilities by eliminating all greenhouse gas emissions during production. We are particularly excited to complement Ball's own sustainability platform and help meet the demands of future generations."
Ball and EN+'s Metals segment are members of the Aluminium Stewardship Initiative (ASI), a multi-stakeholder work program that aims to enhance sustainability in the global aluminium sector. Ball's Aerosol Packaging plants aim to become ASI-certified by early 2022.