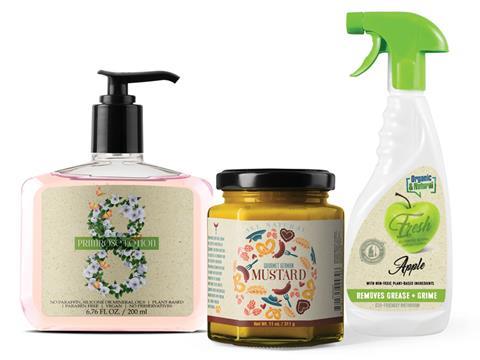 AstroNova GmbH, European headquarters of AstroNova Inc. (RI, USA), is extending its Product Identification range with new approved labelling for direct foodstuff contact.
According to AstroNova, this new paper, made from grass, provides an eco-friendly label material for organic product brand owners. "Environmentally friendly packaging and labelling boosts consumer confidence in both the brand and product. This high-quality adaptable label is usable on a wide range of product types (foodstuff, cosmetics, wine, pet foods) and is particularly suitable for labelling clothing."
The company also says the label's permanent adhesive is ideal for small surfaces on a variety of substrates. This general-purpose adhesive is approved for direct foodstuff contact and has been awarded ISEGA Institute certification. As an option, AstroNova can also provide an acrylic dispersion adhesive, which is removable without leaving residue, from a variety of substrates.
The light brown colour of grass paper means that a vintage-style label (popular for the labelling of wines and spirits) can be achieved without the need for additional processing.
The new labelling material, together with its compatible printer, the QL‑300, will be presented for the first time at the Empack in Dortmund from 8th - 9th May 2019 at Stand G19.