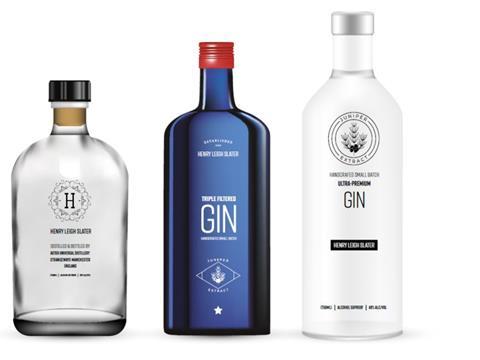 Visitors to Labelexpo this week will not only see the latest foils from API at stand 6A23, but also the launch of its new custom-designed labels and latest packaging insight – all while enjoying a complimentary drink and maybe even taking a '#shelfie'!
Providing a perfect example of the elegance that API's foils deliver to brands, the new series of custom-made label designs features cutting-edge foil and print techniques in combination with the heritage of names from API's history. Company names steeped in foil industry experience – including Henry Leigh Slaters, Astor and George M Wiley – have all been reimagined in the label designs, highlighting foil's relevance today across a wide variety of label stocks and end-use applications.
In conjunction with the most up-to-date foils and label designs, Arden Engraving also have their latest die technology on API's stand. Available for use across a variety of label presses, a brass rotary foil die for the Gallus EM280 will be on display, allowing visitors to see the latest rotary die technology available.
Visitors will also be able to pick up a copy of the recent report on the 'Future of Packaging', where API's insights play a key part in understanding the role of packaging in customers' purchasing decisions.
"We've pulled out all the stops for our stand this year, and look forward to seeing many people sampling our products and fun extras," comments David Peters, Creative Development Manager at API.
From luxury Belgian chocolate (packaged by API, naturally), to the opportunity to take a '#shelfie', share it on social media, and win a bottle of malt whiskey (likewise) – stand 6A23 is the place to stop by.
"As if all that wasn't enough, we're also holding a happy hour at 3pm, when any visitors to Labelexpo can take a break from what they're doing and join us for a complimentary refreshment and learn more about the latest packaging trends," says David. "For this reason alone, we look forward to seeing you at the show this week!"
More info: