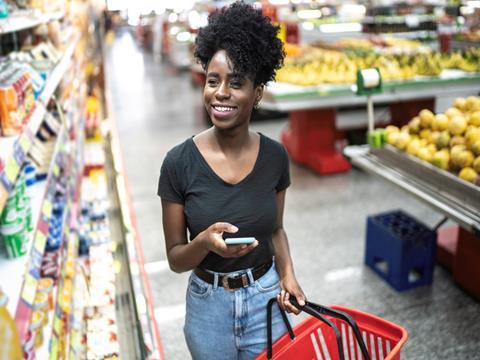 In the latest edition of the Spotlight, Markem-Imaje (MI) outlines how brands can better protect their consumers from counterfeiters while nurturing customer loyalty.
Positive perception is critical to the success of a brand. Yet that all-important trust is being undermined by the counterfeiting of virtually any type of product. With fake goods becoming ubiquitous, the International Chamber of Commerce anticipates that the global economic value of counterfeiting and piracy could reach 2.3 trillion dollars this year. As a result, it has become more important than ever for brands to take action to protect both their customers and their brands.
Counterfeit goods: The wide-ranging risks to consumers
Success creates its own challenges—like the very backhanded compliment many brands receive by seeing their products counterfeited. But the hazards extend even further than damage to brand perception.
Counterfeit products present significant threats and multiple layers of risk to customers. We have noted numerous examples of consumers harmed by counterfeit cosmetics. This ranges from skin damage to irritation or worse. These distressing outcomes are the result of allergens and toxins such as lead, mercury, e. coli, and arsenic. Fake toys that do not meet the regulated safety standards often have dangerous parts and harmful chemicals in dyes and paints. With drugs, nutraceuticals and food, the risks can be as extreme as causing a threat to customers' lives.
Going beyond traditional defences against counterfeiting
Today, the vast majority of anti-counterfeiting measures deployed by brands are analogue additions such as foils, seals, inks, and invisible watermarks. They are all helpful and worthwhile initiatives, yet the issue still prevails. Missing from the picture is a digital layer of protection.
For brands wrestling with this challenge, there is a rich portfolio of digital offerings to augment traditional analogue options and provide powerful anti-counterfeiting solutions. These digital superheroes include serialisation, e-Fingerprints, and near-field communication tags.
The key is selecting the right digital solution, or a combination thereof, to address the specific challenges and unique needs of an individual brand. MI has a comprehensive portfolio of digital offerings, the Systech Brand Protection Suite, to "connect" your packaging and address even the most complex counterfeiting issues.
A prime example of what can be achieved by incorporating a digital solution is the OzNaturals® brand protection story. The American skincare brand was riding the wave of rapid growth when their enviable success led to counterfeiting.
The OzNaturals' team implemented a range of additive technologies to address this issue, including holograms, but nothing truly worked. Finally, they turned to MI's e-Fingerprint® technology, a non-additive and covert digital solution that is 100% impossible to replicate. With the use of a simple smartphone app, field inspectors and partners can instantly authenticate a product anywhere in the supply chain and know if it is a legitimate product.
For OzNaturals, it made swift improvements, which included the detection of hundreds of counterfeit products in the Middle East.
With the sale of counterfeit goods now making up 3.3% of world trade (and growing), more innovative responses are helping brands to fight back and better protect their customers. That is a win-win for everyone—except the counterfeiters.
This content was sponsored by Markem-Imaje.