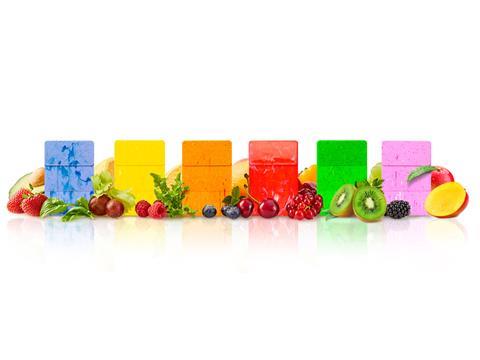 Ampacet is introducing the Smoothies Collection, a new range of masterbatches reflecting the natural components of six fruits in robust colour pathways that have recently dominated fashion runways.
The term "smoothie" surfaced in the early 20th century. However, it wasn't until the late 1930s and the introduction of blenders that it was used to describe a nutritional drink. Explaining why these drinks inspired its new range, the company says that "almost a century later, smoothies continue to conjure thoughts of a relaxing, healthy respite from our daily lives".
Although primarily targeted at the food and beverage sector, Ampacet says that the candy-coloured pastels project a softened, yet lively, presence for other injection molded applications, including health, beauty, personal care, and consumer household goods.
In a statement, the company described the six colours as: "Strawberry Soul, an enriched twist of red; Pitaya Fusion, sweet candy pink hues; Blueberry Swirl, rich, textured blues; Papaya Mania, sun-kissed orange; Pineapple Twist, a tangy yellow presence and Kiwi-Licious, a tart invigorating green."