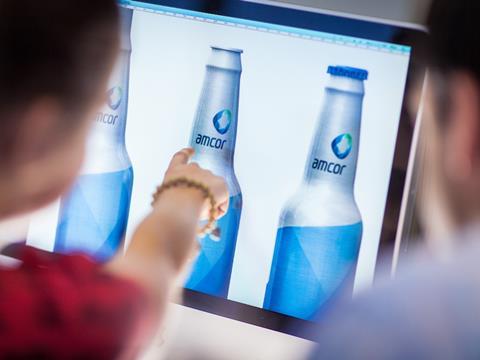 Bemis' President and CEO, William F. Austen, said: "The combination of Bemis and Amcor is transformational, bringing together two highly complementary organisations to create a global leader in consumer packaging. We believe this combination, which is an exciting growth story for both companies, will benefit all stakeholders. Our employees will benefit as part of a larger and more global organisation focused on a commitment to customer service, integrity and supporting strong teams. In addition, the combination will enable us to offer global, regional and local customers the most compelling value proposition in the industry through a broader product portfolio, increased product differentiation and enhanced operating capabilities, while leveraging Bemis' extensive U.S. manufacturing base and strengths in material science and innovation. Our shareholders will receive a significant premium in this transaction, reflecting the value we've built as an organisation, as well as the opportunity to continue to participate in the upside potential of a more diversified combined company with greater scale and resources. We look forward to working together with Amcor to ensure a seamless integration." Amcor's CEO, Ron Delia, concluded, "Amcor and Bemis have many things in common starting with proud histories that date back more than 150 years. Both companies are grounded in strong values, a shared commitment to innovation and value-added consumer packaging, and have talented management teams."
"We have always had a great deal of respect for Bemis and we are thrilled that its team in Wisconsin and around the world will be joining Amcor. Many people at Amcor today have joined us through acquisitions, including many of our leadership team, and we would expect Bemis to be well represented in Amcor at all levels of the organisation."
Strategic Rationale
After completion of the transaction, Amcor will have a stronger and more differentiated value proposition for global, regional and local customers through:
Comprehensive global footprint with more balanced, profitable exposure to emerging markets: A global flexible packaging footprint across key geographies; a larger, more balanced and more profitable emerging markets business, with sales of some US$3.5 billion from around 30 emerging markets;
Greater scale to better serve customers in every region: Increased economies of scale and resources through Amcor's leading positions in Europe, Asia and Latin America, and Bemis' leading positions in North America and Brazil;
Increased exposure to attractive end markets and product segments: An enhanced growth profile from greater global participation in protein and healthcare packaging, leveraging innovative technologies in barrier films and foils;
Best-in-class operating and innovation capabilities: Greater differentiation to innovate and meet customer demands for new and sustainable products through the deployment of proven, industry-leading commercial, operational and R&D capabilities;
A continued strong commitment to environmental sustainability: Enhanced capabilities behind Amcor's pledge to develop all recyclable or reusable packaging products by 2025; and
Greater depth of management talent: A stronger combined team by bringing the significant strengths and quality of the workforce across both companies.
Transaction Structure
The combination will be effected through a merger of Amcor and Bemis into a newly created holding company ('New Amcor') incorporated in Jersey. It is intended that New Amcor will be tax resident in the UK after closing. New Amcor will have a primary listing on the NYSE and a listing on the ASX. Amcor and Bemis shareholders will receive shares in New Amcor in a tax-free exchange. Existing Amcor shareholders will have the option to receive one New Amcor ASX listed CDI or one New Amcor NYSE listed share for each Amcor share held. Bemis shareholders will receive 5.1 New Amcor NYSE shares for each Bemis share held, resulting in Amcor and Bemis shareholders owning approximately 71% and 29% of the combined company, respectively.
Governance and Community
Upon completion of the transaction, New Amcor's Board is expected to comprise 11 members, eight of whom are current Amcor directors, and three of whom are current Bemis directors. Amcor's current Chairman, Graeme Liebelt and current CEO Ron Delia will continue in those roles after the transaction and Mr. Delia will continue to serve as the only Executive Director on the Board. New Amcor will continue to maintain a critical presence in Wisconsin and other key Bemis locations. The combined company also expects to leverage Bemis' plant network and innovation center while continuing to invest in the U.S. New Amcor will continue to support the communities in which Bemis operates and announced today a contribution of US$35,000 to the Bemis Foundation on behalf of Amcor's 35,000 employees world-wide.