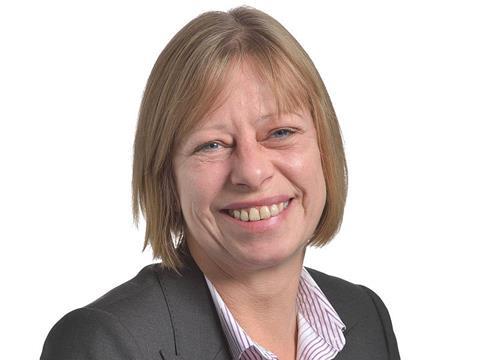 In the wake of the widely publicised fatalities and other serious incidents relating to the absence of allergen information on prepacked foods for direct sale to consumers, a joint Consultation by the Food Standards Agency, Food Standards Scotland, Defra and the Department for Health & Social Care has been launched on improving allergen information on these foods.
The Consultation closes on what is currently EU Exit Day, 29 March 2019. A comment piece by Nicky Strong, Consultant at law firm Womble Bond Dickinson.
The issue is that although the EU legislation, the Food Information to Consumers Regulation (the FIC) contains mandatory provisions on the labelling and provision of allergen information, which means that such information must be accurate, available and easily accessible, it leaves it to the discretion of Member states as to how this is dealt with for non-prepacked foods e.g. loose items sold without packaging, packed on the premises at the customer's request and those which are pre-packed for direct sale. This means that for non-prepacked food, the individual item does not have to have a label declaring the allergenic ingredients, but this information must be readily available to the customer, although the method by which it is made available is left to member states to lay down in domestic legislation.
In the UK, the Food Information Regulations which implemented the FIC provided for a more flexible approach – for example, a restaurant could choose to direct consumers to ask a member of staff for details of allergen ingredients or could include the details on a menu, blackboard or another form of notice.
The Consultation focuses on food prepacked for direct sale (PPDS) only. This category has no legal definition but the FSA's interpretation is that these are foods packed on the same premises as they are sold from, in circumstances where the consumer can speak to the person who made or packed the food to ask about the ingredients. This includes the Pret a Manger type scenario where sandwiches are made and sold from the same premises, and may be prepacked in anticipation of lunch-time orders. Takeaways would also fall into this category if they are wrapped or boxed before being offered for sale, and then placed under a hot lamp to keep warm. It excludes foods prepared and wrapped after the customer has placed their order or foods which are prepared but not wrapped before an order is placed – for example, filled rolls which are displayed behind a counter, and only put in packaging when selected by the customer.
It sets out 4 options for the provision of allergen information for PPDS foods, which range from a non-regulatory approach through to full mandatory labelling requirements. The options are:
Option 1 – a non-regulatory approach of promoting best practice, issuing guidance for the catering sector and running a public information campaign;
Option 2 – making it mandatory for products to be labelled with an "Ask the Staff" sticker with a requirement that if asked staff would have to provide written information on the allergen ingredients or a full ingredient list with allergens emphasised;
Option 3 – making it mandatory for product packaging to be labelled with the name of the food and allergen ingredients;
Option 4 – introducing a mandatory requirement for product packaging to be labelled with the name of the food and full ingredients list with allergenic ingredients emphasised on the food's packaging.
The Consultation does recognise that a one-size fits all approach may not be viable in dealing with this issue – for example, a national chain which makes and sells the same PPDS in each of its stores may find it less burdensome to implement Option 4 than a small independent sandwich shop would. The questions posed enable respondents to set out which options if any may be best suited to micro or small businesses, which we see as a sensible approach.
On a slightly less positive note, the Consultation also flags that the government has an opportunity to review all food labelling regulatory requirements post-Brexit, although the latest technical notice issued by Defra on food labelling in a no-deal Brexit scenario states that initially the EU-based provisions including the FIR will simply be rolled over and will therefore remain in place. We sincerely hope the government does not decide to undertake a wholesale review of the requirements until long after the Brexit dust has settled.