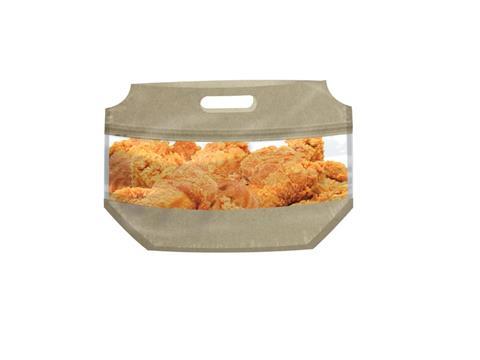 Portable and Protective
A convenient handle makes for excellent portability, whilst a secure resealable zippered closure provides protection from the elements in transit – and helps hot food to stay that way.
The clever angle is Korozo's commitment to providing customers with exactly what they want. The bag can be re-used by shoppers.
For a quick and easy way to package hot foods – maybe from a takeaway or supermarket counter – look no further. No longer will customers have to juggle a hot package and risk burnt fingers, thanks to Korozo's innovative built-in carry handle.
It doesn't matter what product it's for, Korozo's paper-look bags can be tailored to the right size and shape for your requirements. From a practical point of view they take up very little room in storage so you can buy in bulk to get the best price.
Benefits of KOROZO Paper Feel / Paper Look Bags;
• Paper effect without using Paper
• Leakproof
• High Protection for Food,
• Re-sealable Zipper
• Easy Carry Handle
• Less Storage & Less Space in Transport
• Natural Look on the shelf
• Microwave safe for reheating at home.
More info: