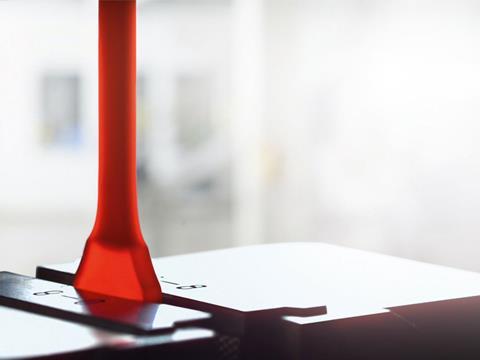 ALBIS PLASTIC is presenting "Active Packaging" solutions for flexible film applications, such as bag-in-box (BIB) wine packaging, at this year's Interpack trade fair (Hall 7, Level 1 / A08).
"Our SHELFPLUS® O2 oxygen scavenger has made the jump from thermoforming to flexible films," says Roland Schultz, Director Marketing Packaging. "The PE-based masterbatch is used in a laminable PE sealing film and helps improve product quality and shelf life, e.g., in bag-in-box applications for wine. In many markets, for example Scandinavia, it makes it much easier to replace metallized films."
The combination of EVOH and SHELFPLUS® can replace metallization in packaging, providing equal or better shelf life while reducing the carbon footprint.
Adding SHELFPLUS® O2 to existing BIB films can delay oxidation of the filled product by up to 50%, depending on storage and filling conditions. "In other words, we can extend shelf life from six to nine month, which is indeed impressive, and represents our contribution to the Save Food Initiative. The scope of this improvement in practice will be determined through comparative filling tests," Schultz adds.
How to measure oxygen absorption of active filmsPrior to the Interpack, ALBIS worked with the Fraunhofer Institute in Freising to develop a simple method customers could use to measure films' oxygen absorption themselves. ALBIS will be presenting the method and measurement equipment at its Interpack booth.
Plastic-based gas barrier as an alternative to metalBesides BIB applications, SHELFPLUS® O2 can now also be used in stand-up pouches to improve product shelf life. The ever-growing discussion of package recycling was a contributing factor here as well. SHELFPLUS® O2 can provide significantly better oxygen protection when combined with EVOH or SiOx and AlOx coatings. "Of course, conventional stand-up pouches with aluminum gasbarriers can be improved as well - especially if the package has a "spout" that reduces the gas barrier properties of the whole pack," Schultz says.
ALBIS offers PP and PE based 50my ABA or ABC sample films in rolls containing SHELFPLUS® O2 so that customers can do laminating or lining experiments quickly and cost-effectively. The Reichenschwand-based (close to Nürnberg) company jura plast is even available to deliver commercial quantities.
Trends and developments for future applicationsALBIS is working with customers to develop other active batches as well, such as CO2 absorbers or "detectable masterbatches" for foodstuff films used between raw materials producers (fruit, oil, etc.) and food or cosmetics fillers. "We believe that food safety and extended shelf life are areas where we can score big with our products—now more than ever, in fact. Because our masterbatch solutions can be incorporated into packaging, rather than being added separately (like sachets, for example), they represent improvements in terms of package recyclability. Recycling and 'design for recycling' are subjects we want to continue contributing towards," Schultz says.