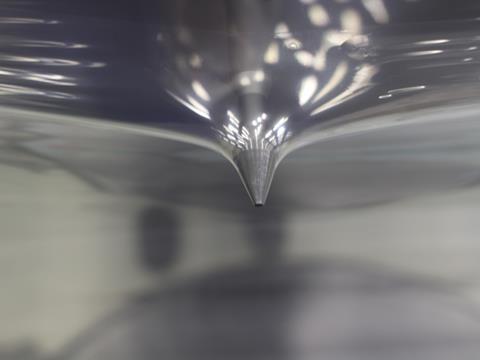 Apeldoorn Flexible Packaging (AFP) is introducing its newest High Performance smart thin stretch film and our recently developed CastPP low seal material for food packaging at FachPack 2019.
According to the company, its new high-performance smart thin film consists of an exceptionally high level of stretch. 'Nonetheless, it's tear resistance is so high the film won't break during the pallet wrapping process, even around sometimes tricky sharp edges. It's ideal for anyone interested in a smooth production process.'
The film has been specifically designed for the snacks, cardboard, insulation, consumer tissue/personal care and bakery segments, and according to AFP is especially suited for pressure-sensitive loads. Overall, the company says the smart thin stretch film means less damage, a smooth production process, stable pallets and less usage of stretch film.
AFP will also be introducing a new development in food packaging: CastPP low seal (mono material). Unlike the majority of laminates, this product is made from BOPP// CastPP, which makes suited for recycling since there is single use of PP.
Visit AFP at Stand 740, hall 7.